News
video games
12 July 2020, 17:07
Throng of Enemies and Heavy Metal on New Trailer of Serious Sam 4
Devolver Digital is bombarding the Internet with promo materials for its latest titles. This time the publisher announced the fourth chapter of the Serious Sam's tour de carnage.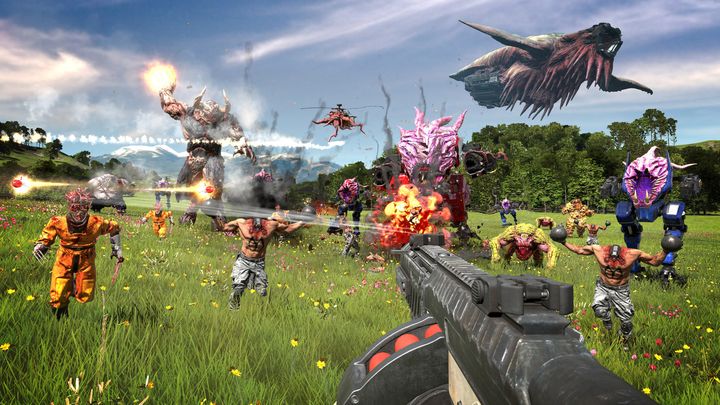 Doom-like pace with vibes from a heavy metal concert.
Almost 9 years after the release of the third part of Serious Sam's adventures, the series will make a great comeback. Serious Sam 4 has just received a full-fledged trailer, in which we can see mass extermination of monsters to the accompaniment of electric guitar riffs. The game is developed by Croatian studio Croteam in cooperation with publisher Devolver Digital. The title will debut on PC (Steam and Google Stadia) in August this year, and in 2021 it will appear on PS4 and Xbox One.