News
hardware & software
30 March 2021, 21:03
author: Michael Kulakowski
Chip Prices to Increase by 25% Before 2022
Taiwan-based company TSMC, a leading global microprocessor manufacturer that works with major tech giants, is said to be gearing up for big price hikes of up to 25 percent on its products.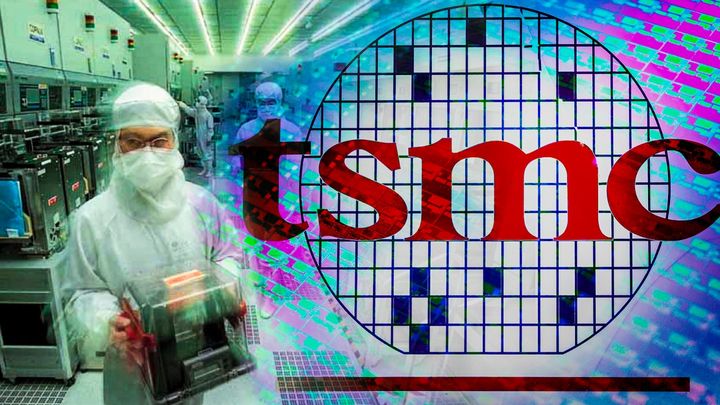 For a year, the whole world has been watching Taiwan with great attention, and not because of the political turmoil and the island's relationship with China. TSMC (Taiwan Semiconductor Manufacturing Company), which operates on the island, is currently the largest supplier and manufacturer of an increasingly scarce product - microchips, which are commonly used in all electronic devices and cars. As we know, the insanely rising prices of computer components are partly "thanks" to problems with their production resulting directly from the huge and difficult to meet demand.
According to still unconfirmed rumors, TSMC, burdened with orders, is preparing quite drastic increase of prices of its products. Traditionally, the company settles with customers on so-called wafers, meaning 12- or 9-inch wafers containing multiple copies of the same chip. From the second to the last quarter of this year, the company will gradually increase the prices of the 12-inch wafer, on which the most popular chips used by computer and electronic equipment manufacturers are printed. Their price is expected to jump by 25 percent. In 2020, a single wafer of the type from TSMC cost about $1600. So the increase will reach several hundred dollars per piece.
The companies working with TSMC, such as AMD, Qualcomm, Apple and MediaTek, will not be so affected by these changes, because they have signed long-term agreements with price guarantees. However, these companies are set to lose the discounts they enjoyed until recently. Increases will be felt mainly by smaller contractors, who make short-term orders.
Analysts suspect that large companies such as Intel and Nvidia, which also order their chips from other suppliers, will pay much more for TSMC products. Nvidia is currently cooperating on the issue with Samsung, but for now the matter concerns only GeForce RTX 3000. Nvidia may return to TSMC on the occasion of the release of the next-gen GPUs. Intel, on the other hand, intends to invest as much as $20 billion in its own production lines, thus creating direct competition for the Taiwanese.
The price increase is dictated by a number of problems that TSMC has to face. One of them is the difficulty in supplying filtered water needed in the production process, which the company has to bring in by barrel trucks from the other end of Taiwan due to the ongoing drought. The company's factories have currently reached peak capacity and, as indicated by reports appearing in social media, its specialists and workers are working after hours without any additional compensation.
In addition to producing chips in 7nm technology, TSMC is accelerating and increasing production of the long-announced 5nm chips. The price for a single wafer here is nearly $17,000, which is $12,000 more than specialists predicted just a year and a half ago. The company is also preparing to deliver first prototypes of 3nm semiconductors.