Essays
01 May 2023, 15:07
author: Krzysiek Kalwasinski
12 Greatest Steam Gems of 2023 You Might Have Missed
Man doth not live by triple-A's only, because there are even smaller games that also deserveth attention – what we call gems. Steam is a real treasure trove of them, and since we have a moment for that, we highlight its most interesting regions.
SpongeBob Squarepants: The Cosmic Shake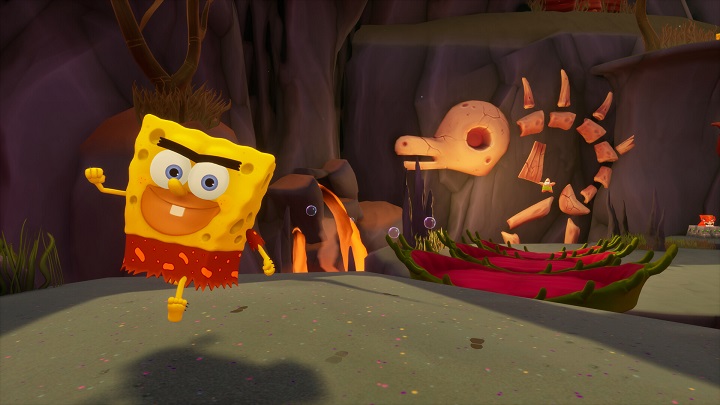 SpongeBob Squarepants: The Cosmic Shake, THQ Nordic, 2023
Developers: Purple Lamp Studios
Platforms: PC, Switch, PS4, XOne
Release date: January 31, 2023
What it is: SpongeBob Squarepants (!) messed up again and has to save the world; a 3D platformer again
If you like the absurd humor of Nickelodeon's hit series, you probably don't need to be particularly encouraged to play this game – although on the other hand, it may have also escaped your attention. The same applies to people who love three-dimensional platformers (and, of course, miss them) – unfortunately, there are not as many of them as years ago, especially in such a classic version. Because that's what SpongeBob SquarePants: The Cosmic Shake is – a charming 3D platformer, successful in its simplicity. Additionally, it's embellished with the acting of the cast known from the cartoon.
In the textbox above, it was mentioned that our spongy protagonist has to save the world. Together with his equally dim-witted friend Patrick, he comes into possession of the wish-fulfilling Mermaid Tears. As a result of their actions, portals to other dimensions were opened, which upset the balance of the twisted universe. Now you have to go to each of the portals and clean them up. And all that will be accomplished with the use of gradually unlocked costumes, thanks to which the hero gains new skills.