Essays
01 May 2023, 15:07
author: Krzysiek Kalwasinski
12 Greatest Steam Gems of 2023 You Might Have Missed
Man doth not live by triple-A's only, because there are even smaller games that also deserveth attention – what we call gems. Steam is a real treasure trove of them, and since we have a moment for that, we highlight its most interesting regions.
Vernal Edge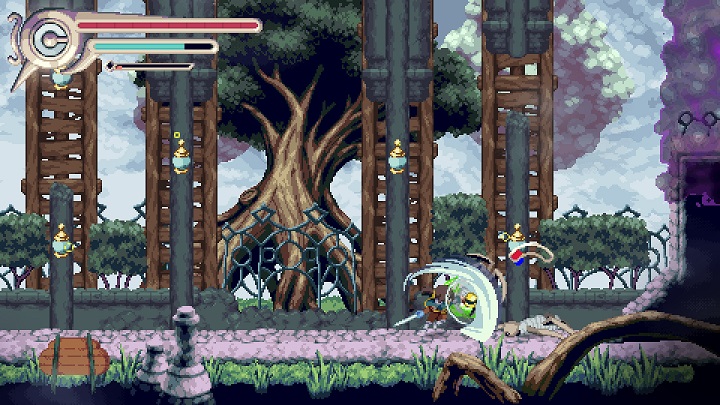 Vernal Edge, PiD Games, 2023
Developers: Hello Penguin Team LLC
Platforms: PC, PS5, PS4, XSX/S, XOne, Switch
Release date: March 14, 2023
What it is: Pixelart metroidvania inspired by Kingdom Hearts and Devil May Cry
Are you a fan of Devil May Cry? Have you spent hundreds of hours in the Kingdom Hearts universe? If so, Vernal Edge may be something you're looking for – the creators encourage their game with slogans about inspirations from the above-mentioned titles. So, what can you count on? You won't meet characters from Disney animations or Final Fantasy (white-haired Dante neither), but you will be able to enjoy the stylish pixel art and satisfying, dynamic combat system.
Vernal Edge is all about metroidvania. As a result, we can roam the game world freely, going wherever our legs will take us – at least until we run out of appropriate skills to be able to move on from a given place. We get to the next locations (levitating islands) using an airship – such moments strongly resemble the cult installments of the Final Fantasy series. In the plot, we play the title character (Vernal), who seeks revenge on her father. She will be aided by amazing skills and an amnesiac robot.