Essays
01 January 2021, 18:00
8 Online Games that Lost Players in an Instant
Sometimes the game seems to have everything you need, and yet nobody wants to play it. We are analyzing eight specific cases where something went wrong.
Anthem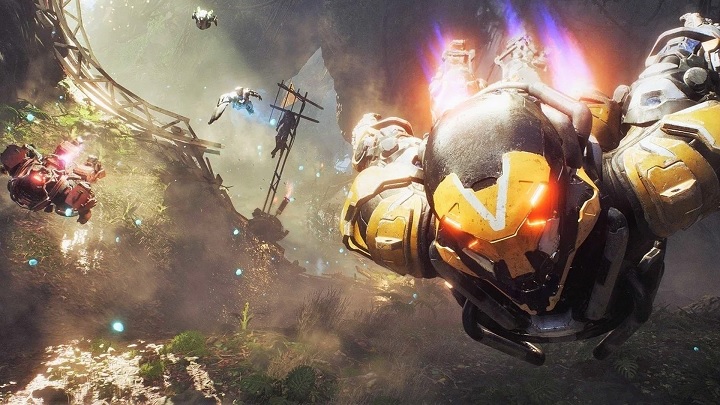 Release date: 22 February 2019
What didn't work out: reckless endgame and game development plan, as well as internal problems in the studio
Current status: the game is being reworked from scratch
What are we talking about here?
Anthem is a cooperative looter shooter with RPG elements, in which players play the role of "Freelancers" equipped with armors (the so-called javelins). The production included a story campaign (which can of course be played in cooperation mode) and an endgame system, which was supposed to keep players engaged for longer. The aforementioned armors became the icon of Anthem, thanks to which the skirmishes are unique and extremely satisfying. The production was created by a BioWare studio branch, which even before the premiere allowed to believe that the title will be at least successful.
What went wrong?
Anthem was to be a flesh and blood looter shooter, and the creators' idea was to support the production long after its premiere, similar to many modern games-as-a-service. The idea itself was not a bad one, and the first details and trailers filled with optimism. Unfortunately, the pretty envelope and successful elements of the game in the form of flying and jeveline combat mechanics were not enough for Anthem to succeed. What should have been the driving force of the game - the endgame, the system of development and acquiring new weapons - has failed all along the line. It was hard for players to believe that after six years the developers prepared such a misguided product; without a concrete idea to keep players entertained for longer. However, it soon became apparent, what was the cause of all that.
In early April 2019, the well-known journalist Jason Schreier revealed the truth behind the many years of work on Anthem. It turned out that the version of the game, which was released on the market, was developed in less than a year. Many anonymous BioWare employees admitted that the project was badly managed from the beginning and nobody knew what the title was supposed to be. The vision of its final version changed extremely often, which ultimately led to the release of a rather dull game. Among the problems were also the forced use of the Frostbite engine. You can read more about this whole situation here.
WHERE DID CRUCIBLE WIND UP?
The original Anthem can still be played, although the game does not receive any updates. It is worth knowing, however, that in February this year the developers revealed that they plan to completely rework the game, changing the basic elements of it, such as the progression system, prizes or equipment. For the time being, it is not known when we can expect these changes to be made, although the creators have pointed out that this is quite a distant future.