Essays
01 January 2021, 18:00
8 Online Games that Lost Players in an Instant
Sometimes the game seems to have everything you need, and yet nobody wants to play it. We are analyzing eight specific cases where something went wrong.
The Elder Scrolls Legends;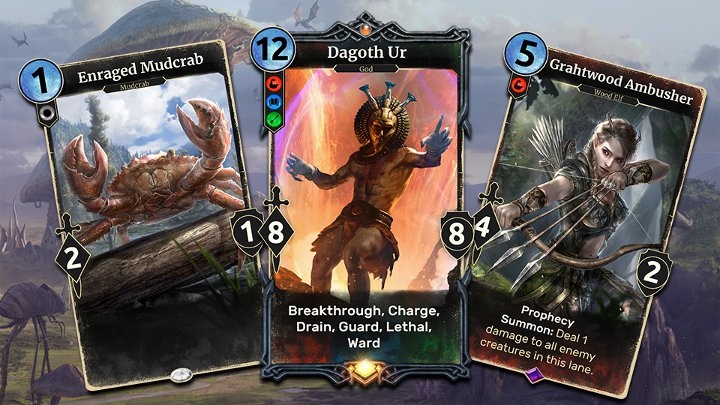 Release date: March 9, 2017
What didn't work out: high competition on the market and lack of "character"
Current status: the servers are running, but no updates appear
What are we talking about here?
The Elder Scrolls: Legends is a card that, as the name suggests, is set in the universe of the iconic RPG series sharing the same name. The game was developed by Bethesda's in-house studio. Playing TES: Legends resembles other popular card productions - players fight using a deck of cards and the goal of each is to deprive the opponent of health points. This can be done by destroying opponent's cards and directly attacking him or her. This title is mainly distinguished by the size of the created deck and division of the boards into two rows, one of which provides temporary protection against attacks.
What went wrong?
It is difficult to tell what went wrong with The Elder Scrolls: Legends. The game had a loyal fan base (though not a particularly large one), but the developers had a big problem with reaching new users all the time. Several conclusions can be drawn from this. One of them is certainly the huge competition on the card game market and the fact that TES: Legends did not offer too many bold novelties to beat the competition. Hearthstone or virtual MTG players had no particular reason to switch to Bethesda's production, and fans of The Elder Scrolls simply were not interested in the card game.
What's more, the game lacked "character" - the characters currently on the cards were mostly known to avid fans of the brand, while the heroes of Hearthstone or even Gwent are known and liked by much more players. The decision to stop supporting TES: Legends was also made probably due to the fact that another competitor - Legends of Runterra - with cards taken straight out of the world of League of Legends- appearedon the market in 2020 . So what chances could Bethesda's card game stand against another game by Riot Games? Virtually none, and abandoning the game seems to be a purely business move.
WHERE DID THE ELDER SCROLLS: LEGENDS WIND UP?
In late 2019, Bethesda announced the end of its support for TES: Legends The game servers are still active, but players will no longer receive any major updates or expansions.