Essays
01 January 2021, 18:00
8 Online Games that Lost Players in an Instant
Sometimes the game seems to have everything you need, and yet nobody wants to play it. We are analyzing eight specific cases where something went wrong.
WildStar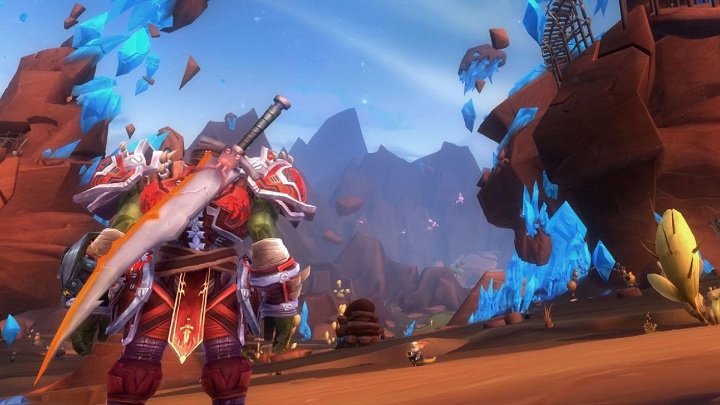 Release date: 3 June 2014
What didn't work out: lack of a coherent idea for the development of the game and limitation of the authors' freedom
Current status: servers disabled
What are we talking about here?
WildStar is a MMORPG developed by Carabine studio. The action of the game is set on the planet Nexus inhabited by two factions, which included representatives of many races. The plot revolved around the disappearance of the original inhabitants of that place and the technologies they left behind. As befits an MMO, players assumed the role of characters they had created (race and character class) and started playing in an adventurous world, performing a variety of side tasks and activities, as well as fighting opponents (either AI-controlled or classic PvP).
What went wrong?
WildStar is another example of a gaming failure, behind which there is something much bigger than just a weak game idea or a weak business model. Well, with this MMO, it's hard to even say that the game was boring or unoriginal. The reviews for the premiere were very positive, and journalists praised mainly the combat system, the extensive endgame and the many paths of character development. Regular players were also satisfied and the game quickly gained a lot of fans, even though it was known from the beginning that the production has no big chance to fight the giant WoW.
WildStar's failures were seen primarily in the lack of a specific idea for the development of the game, but it was also pointed out that the creators were not able to put their ideas together in a meaningful way. Anonymous Carabine studio employees also revealed that the production supervisors imposed their vision of the game on the developers in such a pushy way that many of the finished items never made it into the game and were replaced with untested solutions. In the end, the problems that were piling up led to closing down the studio and shutting down WildStar servers .
WHERE DID WILDSTAR WIND UP?
In September 2018 we learned about the Carabine studio shutting down and the end of WildStar support. The production servers were shut down at the end of November of the same year.