Essays
12 September 2023, 14:13
author: Przemyslaw Zamecki
Best Games for Switch - 18 Great Titles for Nintendo's Console
Mario, Zelda, Animal Crossing – Nintendo's newest console has lived to see many phenomenal games. In this article, we will present the best titles available for Switch in 2022.
Animal Crossing: New Horizons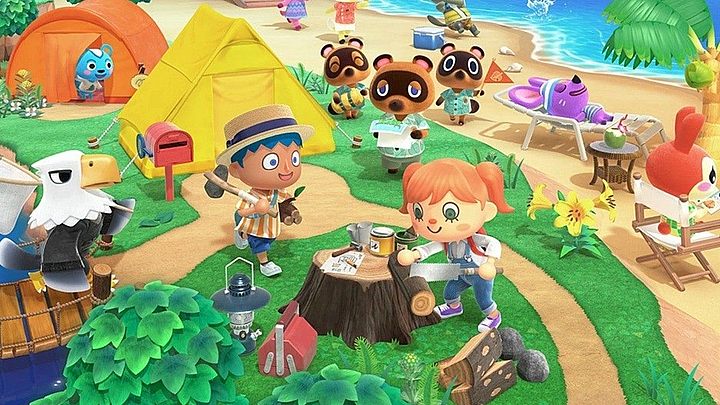 Don't be fooled by the game's cuteness - you'll end up sinking in hundreds of hours developing your island. Day and night. Full-time.
Genre: life simulator
Play if: you want to start a new life
Don't play, because: real life is fun, too
Similar games: The Sims 4, Stardew Valley, Harvest Moon
ANIMAL CROSSING: NEW HORIZONS
Developer: Nintendo
Release date: March 20, 2020
The Animal Crossing series has been a staple on Nintendo consoles since 2002, marking 20 years since the release of the first installment. Not bad, eh? Even more surprising is the fact that this brand is still holding up perfectly, all thanks to the uniqueness of its continuation, New Horizons. It's also unique, as it came out in unusual times, accompanying many during the lockdown.
As the pandemic enveloped the world in gloom, the new Animal Crossing became an escapist beacon of hope. Everyone got the chance to fire up their Switch, renovate a virtual room, talk to cute animals or relax in the garden or while fishing. This life simulator, which is based on the real-life clock, was extremely useful when all our lives were temporarily put on hold.
However, we don't mean to insinuate that New Horizons only broke the bank because it hit the market at the "right" time. It's also a great game that's tons of fun and each day on the island has the potential to be completely different. Additionally, this game received large DLC, which prompted the return of many players hungry for new content.