Essays
02 June 2023, 15:20
author: Krzysiek Kalwasinski
Open Worlds That Don't Overwhelm. Good Games With Small Open Worlds
Dive into our handpicked selection of open-world games, where immersive narratives and detailed environments outshine sheer size. Quality over quantity is our motto today.
Middle-earth: Shadow of Mordor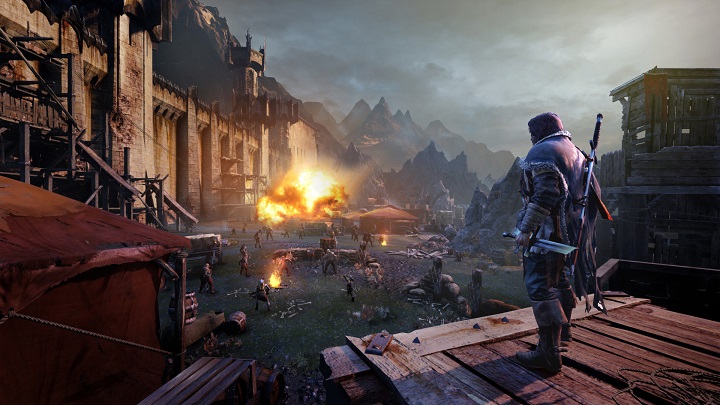 Middle-earth: Shadow of Mordor, Warner Bros. Interactive Entertainment, 2014
Developers: Monolith Productions
Platforms: PC, PS3, PS4, X360, XOne
Release date: September 30, 2014
Fans of the universe created by Tolkien were blessed with one of the most interesting open-world games to date. Middle-earth: Shadow of Mordor stands out with a very successful Nemesis system, which allows quite a lot of agency in the game world. This primarily concerns the enemy army consisting of orcs of various ranks. As revenge-seeking Talion, we can not only eliminate the more important orcs, but also indoctrinate them and thus create our own army.
Although Talion is essentially immortal, you can lose a battle with a particular orc – in that case, it advances in its group and becomes more powerful. The defeated ones, in turn, can learn our tactics and sometimes seek revenge. Information acquired from informants can be used in battle – for example by setting a wild animal on the general who's afraid of them.
All these elements are generated procedurally during the start of the game, so each gameplay feels different. You can argue that the main part of the fun is fighting and quietly eliminating orcs, but thanks to that kind of structure, it's one of the more interesting open worlds out there. Especially when we hear how enemies talk about our influence on their army.