Essays
02 June 2023, 15:20
author: Krzysiek Kalwasinski
Open Worlds That Don't Overwhelm. Good Games With Small Open Worlds
Dive into our handpicked selection of open-world games, where immersive narratives and detailed environments outshine sheer size. Quality over quantity is our motto today.
Outer Wilds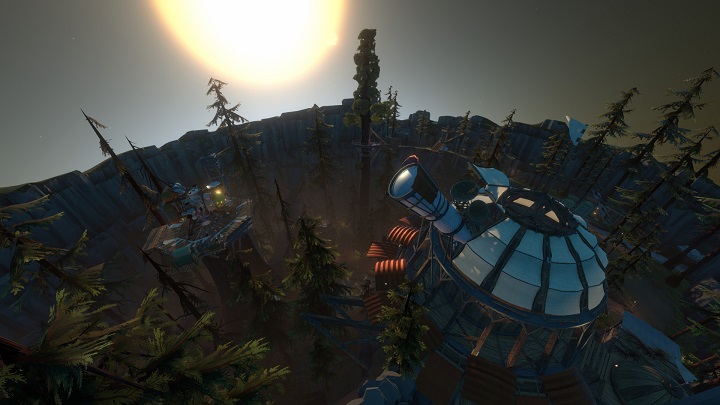 Outer Wilds, Annapurna Interactive, 2019
Developers: Mobius Digital
Platforms: PC, XOne, XSX / S, PS4, PS5, Switch
Premiere date: May 30, 2019
Another title that can boast a rather unusual open world is Outer Wilds – an adventure exploration game. As a participant in this awesome space program, we get a vehicle that lets us travel between planets, and we can explore each of them however we want. These planets belong to a solar system trapped in a time loop – our task is to uncover the mystery behind it all. We will find answers to the questions that haunt us even in the darkest corners of the universe.
We do not settle for visiting the planet only once. All of them constantly change over time. Next time, we might find that the city of the forgotten civilization we'd discovered is buried under the sand. Another world can, in turn, crumble under our steps. We will also face natural disasters or hazardous surroundings often. Various gadgets and tools help us in everything, thanks to which we can, among others, track mysterious signals or read the notes of aliens. It's a must-play for people who like to explore and experiment.