Essays
02 May 2023, 16:03
author: Zbigniew Woznicki
TOP 15 - Best Strategy Games on PC
We have selected our favorite strategy games. The choice wasn't easy and the list includes really diverse titles. The vast majority of these should not surprise anyone.
Stellaris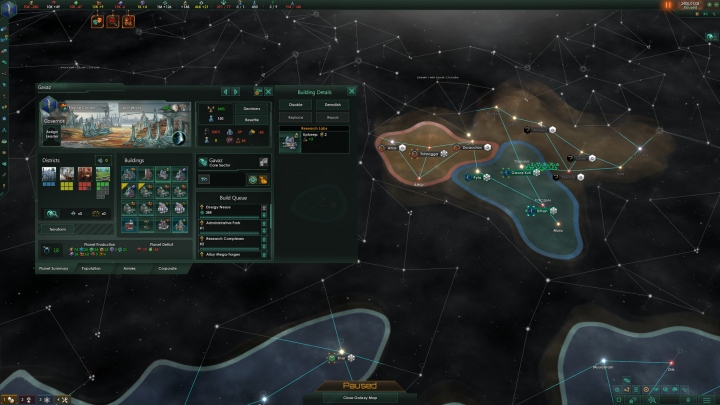 Stellaris, Paradox Interactive, 2016
What we value the most: the gameplay that is accessible to new players, the huge possibilities of setting up your own civilization and the great science fiction vibe
Developer: Paradox Development Studio
Release year: 2016
Paradox's grand strategies can seem overwhelming, and the beginning of the game is extremely difficult. Stellaris is the best starting choice in this situation. This production turns out to be accessible, hints clearly explain everything, but this is not the only advantage of this title. As with other games from this developer, the list of DLCs is getting longer and longer. Fortunately, none of them is a huge game changer, so even buying the basic version to master the rules of the game can be a very good idea.
Stellaris is an addictive game that allows you to create any cosmic civilization you can imagine: from pacifists to conquerors unable to live without war, betting on democracy, monarchy or totalitarianism. Our cosmic nation also features a number of characteristics that positively or negatively affect the gameplay. Added to this is a pleasant audiovisual setting, complementing the whole experience. The galaxy is literally open to us and waiting for its conqueror. What means will be used is up to the player.