Essays
02 May 2023, 16:03
TOP 15 - Best Strategy Games on PC
We have selected our favorite strategy games. The choice wasn't easy and the list includes really diverse titles. The vast majority of these should not surprise anyone.
Into the Breach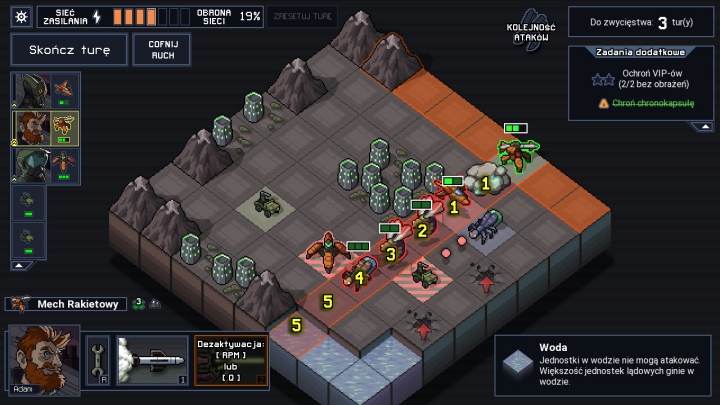 Into the Breach, Subset Games, 2018
What we value the most: a fresh approach to tactical games, challenging gameplay and mechs
Developer: Subset Games
Release year: 2018
The battle of humanity against aliens never gets boring, especially if you can defend yourself using huge mechs. In Into the Breach we play as the last armed units on Earth, and it's up to the player to win against the cosmic invader. The clashes take place in relatively small arenas and do not take much time. This definitely works to the advantage of the game, because you can sit down to it for a while. Although it seems unlikely - Into the Breach simply pulls you in and the effect of "just one more battle" is inevitable here. All because of the unusual approach to the game. The opponents show what they will do next move, and with that knowledge we must do what we can to stop them.
This production is complemented by an extensive configuration of the aforementioned mechs. You can decide on many elements that make up the machine - from the construction of the body itself to the armament. All this affects combat effectiveness, and this is the most important. Otherwise, it's impossible to defend the planet against giant worms from outer space. You can't miss the pixelart setting - very nice and detailed. Into the Breach is one of the many proofs that indie games can surpass big-budget productions.