Essays
02 May 2023, 16:03
author: Zbigniew Woznicki
TOP 15 - Best Strategy Games on PC
We have selected our favorite strategy games. The choice wasn't easy and the list includes really diverse titles. The vast majority of these should not surprise anyone.
Desperados 3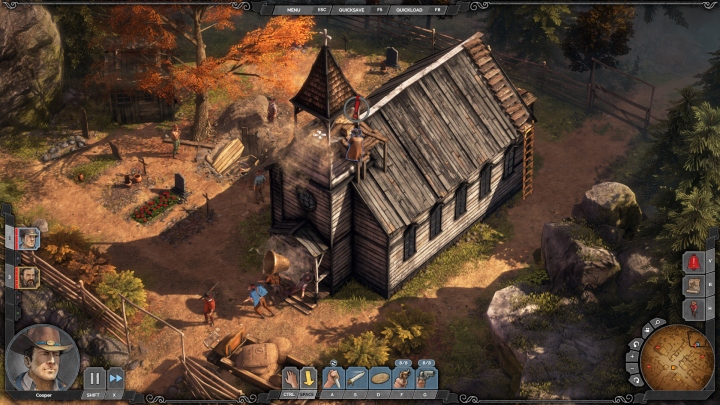 Desperados 3, THQ Nordic, 2020
What we value the most: the Wild West and opening the game to the creativity of players
Developers: Mimimi Games
Release year: 2020
Commandos , but set in the Wild West - could there be a better combination? Perhaps there is even some, but the mix in the form of Desperados definitely ranks very high. The third installment of the series blurred the not-so-great impression left by the second part - in terms of gameplay, we get a really solid position. We lead a group of bounty hunters through subsequent missions, and each task can be completed in several ways. Missions don't require cinematic intros to let every opponent see who's the fastest gunslinger.
The main character is John Cooper again, but the events presented in the game take place before the story known from the original Desperados . We follow Cooper and find out how he became a famous bounty hunter in the Wild West. The plot, however, is not that important here - it is the aforementioned gameplay that is the strength of this production. I consider the ability to creatively complete subsequent missions to be a huge advantage. In addition, from the audiovisual side, Desperados 3 also presents a high level. Just feel the atmosphere of the Wild West, which makes "three" one of the best games set in this period of history.
Zbigniew Woznicki | Gamepressure.com