Essays
02 May 2023, 16:03
TOP 15 - Best Strategy Games on PC
We have selected our favorite strategy games. The choice wasn't easy and the list includes really diverse titles. The vast majority of these should not surprise anyone.
Total War: Warhammer 3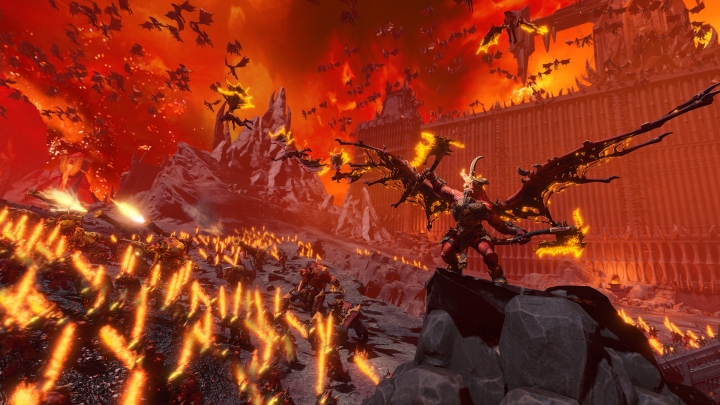 What we appreciate the most: continuing a great series and finally allowing players to lead an army of Chaos
Developers: Creative Assembly
Release year: 2022
There was probably no better place for good old Warhammer Fantasy than the Total War series. Developers perfectly fitted the miniature wargame into pixel frames. And thus, one of the best strategies of recent years was created. The third part had a rather difficult start, but managed to pull through. On the plus side, the players should definitely include the army of Chaos gods, and recently also Chaos dwarves (although their appearance met with a very mixed reception).
Despite these problems , Total War: Warhammer 3 is a very solid strategy game that keeps you engaged for at least hundreds of hours. The world presented here is rich in stories that are created by all nations and factions present there. It is true that those related to the two previous installments of the series may seem poorer and less developed compared to the newer ones, but perhaps something will be changed here. This game also supports mods, so fans can let their imagination run wild and add elements that they think are missing from the original. Testing the game itself also turns out to be easy, because you can try out Total War: Warhammer 3 as part of the Game Pass.