Essays
02 May 2023, 16:03
author: Zbigniew Woznicki
TOP 15 - Best Strategy Games on PC
We have selected our favorite strategy games. The choice wasn't easy and the list includes really diverse titles. The vast majority of these should not surprise anyone.
Crusader Kings 3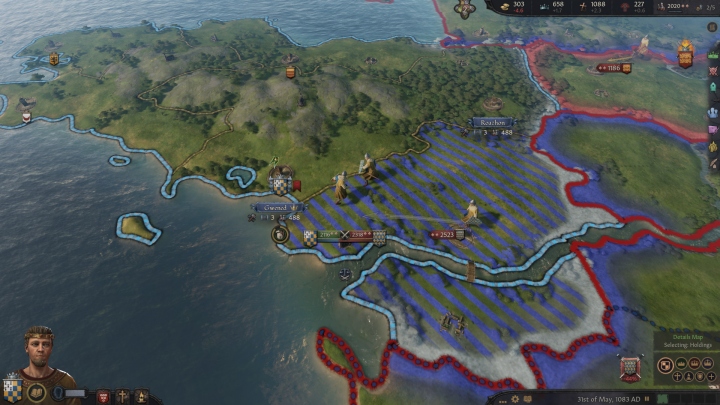 Crusader Kings 3, Paradox Interactive, 2020
What we value the most: the unique approach to the grand strategy genre, leading your dynasty through the ages and interacting with the medieval world
Developer: Paradox Development Studio
Release year: 2020
Of all the Paradox games , the Crusader Kings series stands out the most. Yes, we are still operating from the map perspective, conquering more lands and so on. In this case, however, it's not about the typical "painting the map", and the gameplay is definitely more RPG-like. We play the role of a ruler and our task is to create a dynasty that will last for centuries. Therefore, all political and military matters are subordinated solely to the interests of our character.
Crusader Kings 3 focuses even more on the appropriate role of the monarch. The DLC policy seems much more subdued and focused on expanding gameplay elements that affect the relationship between the player's character and the AI-controlled rulers. It is true that some of the add-ons could probably be in the game as regular updates, but for Paradox, it's still quite good (which of course doesn't justify anything). Crusader Kings 3 is a very successful monarch simulator in which you can experience medieval life filled with succession struggles, conspiracies and alliances - all to be tested across different cultures: from those of Western Europe to the Far East.