Essays
02 May 2023, 16:03
author: Zbigniew Woznicki
TOP 15 - Best Strategy Games on PC
We have selected our favorite strategy games. The choice wasn't easy and the list includes really diverse titles. The vast majority of these should not surprise anyone.
Heroes 3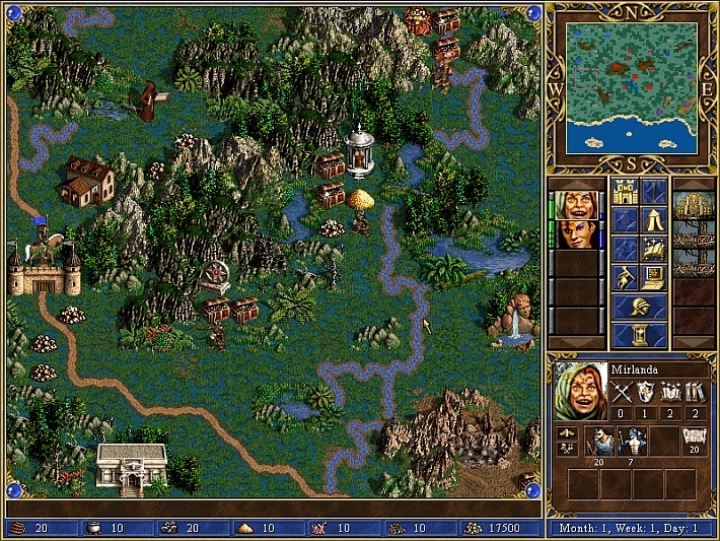 Heroes 3, 3DO Company, 1999
What we value the most: being with the players through the good and the bad all these years and for immortal playability
Developers: The 3DO Company
Release year: 1999
Heroes of Might & Magic 3 is "the" game. Many people started their gaming adventure with it years ago. We used to spend thousands of hours, often playing in a group of several people on one computer, exploring the world of the cult part three of the series. Nine diverse cities, an extensive fantasy world ( Might & Magic RPG games mixed even more genres), plus pleasant visuals and a catchy soundtrack. To this day, this game holds very well, and it's all thanks to the fans that this game accompanies over the years.
HD Mod and Heart of the Abyss showed that players know how to take care of their favorite title. Thanks to this, this production is still popular, and the online PvP mode can be watched on the streams of experienced players. Heroes of Might & Magic 3 hasn't aged at all. The gameplay is still addictive, and numerous campaigns guarantee fun also in solo mode. Thanks to the fans, the game never left the radar and was always relevant. Its digital version costs pennies, and it's one of the better investments in having fun.