Essays
02 May 2023, 16:03
author: Zbigniew Woznicki
TOP 15 - Best Strategy Games on PC
We have selected our favorite strategy games. The choice wasn't easy and the list includes really diverse titles. The vast majority of these should not surprise anyone.
Northgard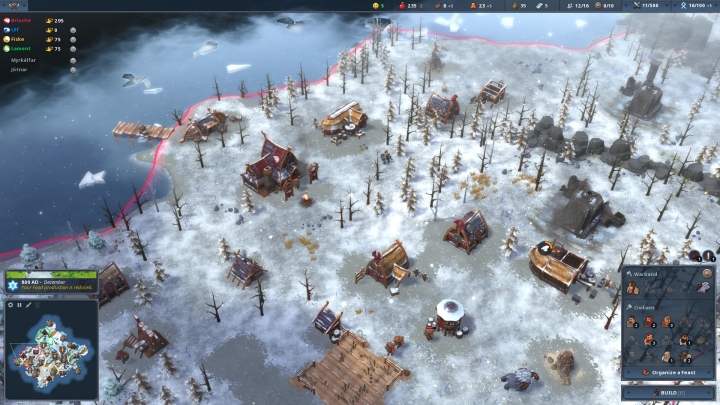 Northgard, Shiro Games, 2018
What we value the most: the engaging gameplay and a fresh approach to strategies based mainly on economy
Developer: Shiro Games
Release year: 2018
If you compare Northgard to some more famous and iconic series, it seems that this production would be closest to the early installments of The Settlers . Players take on the role of Vikings who settle on a new land, the titular Northgard. The game features what seems to be a calm gameplay, in which the aspect of developing the settlement and creating effective supply chains is the most important.
However, this is only an illusory resemblance to "The Settlers". Northgard is also a kind of survival, and the player is constantly fighting to survive the cold winter when it finally comes. This game does not allow you to go too crazy with the development of the settlement, and you have to wisely manage the development of buildings on subsequent territories. It's definitely worth checking out - especially now that it's on sale on GOG.com with all the DLCs. Unfortunately, without a sale, the full gaming experience turns out to be quite an expensive pleasure, which may discourage many from buying it. That's why it's a good idea to take advantage of the price cuts, as Northgard is a solid title worth getting to know.