Essays
02 May 2023, 16:03
author: Zbigniew Woznicki
TOP 15 - Best Strategy Games on PC
We have selected our favorite strategy games. The choice wasn't easy and the list includes really diverse titles. The vast majority of these should not surprise anyone.
Company of Heroes 2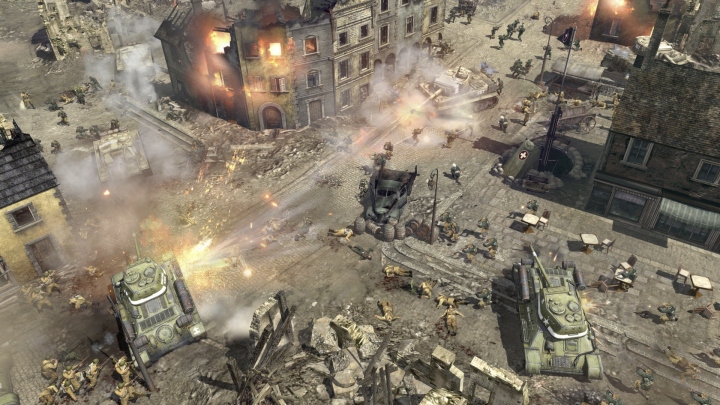 Company of Heroes 2, SEGA, 2013
What we value the most: the great atmosphere of World War II, showing the brutality of war through the campaign and highly addictive gameplay
Developer: Relic Entertainment
Release year: 2013
The Company of Heroes series focuses on an aggressive, dynamic gameplay, and part two, which takes you to the eastern front of Europe, can still be considered the best installment in the series. With CoH 3, Relic and Sega have yet to find the right path and it may take them some time. Meanwhile, the second part can still impress with its graphic design, sounds of battles and, of course, addictive gameplay, which can be dangerous for social life.
The developers of Company of Heroes 2 were also not afraid to show the brutality of war. This was proven by the campaign in which the Red Army murdered Home Army soldiers, and yet both sides had been cooperating a moment earlier. This was met with protest from across the eastern border, but Relic did not budge. CoH 2 isn't just a solid single-player campaign. The emphasis on rapid expansion and resource hunting makes duels with other players really exciting. This is a must-have for strategy fans. The more so that Company of Heroes 2 really often appears on Steam sales.