Rise of the Tomb Raider Expansions & DLCs
Game Expansions and DLCs available for Rise of the Tomb Raider Video Game.
Game Expansions for Rise of the Tomb Raider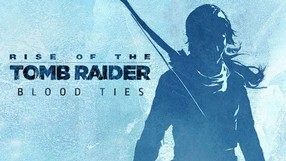 Rise of the Tomb Raider: Blood Ties
Action 11 October 2016
A single player expansion for Rise of the Tomb Raider. The players once again assume the role of the fearless archaeologist, Lara Croft. This time we must assist Lara in exploring her family estate. The heroine must prove that she is the rightful heir to the great fortune accumulated by her ancestors. In contrast to the basic game, action of Rise of the Tomb Raider: Blood Ties is limited solely to Croft Manor. Aside from the story, the game includes Lara's nightmare, a special mode similar to various horde modes. The protagonist has to defend the manor against monsters taken out straight of her nightmares, using a wide variety of weapons. The expansion has been released in digital distribution, and as a part of a special edition: Rise of the Tomb Raider: 20 Year Celebration. PlayStation 4 version includes support for PlayStation VR - virtual reality goggles.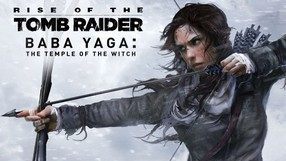 Rise of the Tomb Raider: Baba Yaga - The Temple of the Witch
Action 26 January 2016
The first story expansion offered as part of the Season Pass to Rise of the Tomb Raider - an action-adventure game developed by Crystal Dynamics. Created by the authors of the basic game, the expansion doesn't change anything when it comes to the graphics or gameplay mechanics, adding only a new adventure of Lara Croft. In the Baba Yaga – The Temple of the Witch expansion, the protagonist journeys to an infamous forest, where she searches for a lost Russian expedition. Once there, she learns that she must face a real nightmare and that the mysterious events are caused by witch Baba Yaga, well known character from Slavic myths and legends. During the adventure, Lara will face enemies she has never seen before and explore a previously unavailable location that encompasses the above mentioned forest and a tomb located in its heart. The DLC also adds a new costume for Lara and gives the players access to a bow.
DLCs for Rise of the Tomb Raider
PCX360PS3PS4XONE
Pakiet 20 Year Celebration
DLC 11 October 2016
PCX360PS3PS4XONE
Remnant Resistance Pack
DLC 31 March 2016
PCX360PS3PS4XONE
Cold Darkness Awakened
DLC 29 March 2016
PCX360PS3PS4XONE
The Wilderness Survivor Pack
DLC 15 March 2016
PCX360PS3PS4XONE
Apex Predator
DLC 28 January 2016
PCX360PS3PS4XONE
Endurance Mode
DLC 28 January 2016
PCX360PS3PS4XONE
Hope's Bastion Pack
DLC 28 January 2016
PCX360PS3PS4XONE
Sparrowhawk Pack
DLC 28 January 2016
PCX360PS3PS4XONE
Tactical Survivor Pack
DLC 28 January 2016
PCX360PS3PS4XONE
The Ancient Vanguard Pack
DLC 28 January 2016
PCX360PS3PS4XONE
The Prophet's Legacy Pack
DLC 28 January 2016
PCX360PS3PS4XONE
The Siberian Ranger Pack
DLC 28 January 2016
PCX360PS3PS4XONE
Śmiały badacz
DLC 22 December 2015