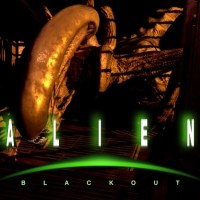 Alien: Blackout is a survival horror game for mobile devices. The title was produced by D3 Go!, FoxNet Games and Rival Games.
Story
The action of Alien: Blackout takes place between the events of Alien: Isolation and the movie Aliens from 1986. Players once again play the role of Amanda, the daughter of Ellen Ripley, who survived her first encounter with an alien on the Sevastopol Station. The heroine arrives at another space station and once again has to face the cosmic horror - this time together with a group of other survivors.
Gameplay
The gameplay in Alien: Blackout does not differ much from the mechanics known from similar productions. As we progress through ruined locations, we try to complete seven challenges that have an increasing level of difficulty. Our primary goal is survival, which in practice translates into the need to avoid encounters with the alien. For this purpose, we can use the systems available at the station, such as cameras and holographic maps, as well as the well-known motion detector. The task is made more difficult by our limited power supply and the bad condition of the devices, as well as the unpredictable behavior of the beast itself.
Although in Alien: Blackout the heroine is accompanied by additional characters to whom we can give orders, we do not have direct control over these characters, and their actions may prove to be somewhat distant from our intentions, which further complicates the gameplay. It may even happen that we are forced to sacrifice a member of the group in order to save our own skin. During the game, we often make important decisions, which have a noticeable impact on further gameplay. The authors gave us a lot of freedom, allowing us to try out various strategies to outsmart the alien. In addition, the previously mentioned choices can lead the player to one of many endings.
Technical issues
Alien: Blackout makes use of the visual style known from Alien: Isolation. The game offers three-dimensional graphics maintained in the retro-futuristic atmosphere of the original movie, although they have been simplified a bit in order to fit the capabilities of mobile devices.
Please let us know if you have any comments or suggestions regarding this description.
Similar games:
Age Rating
age requirements: 12+
System requirements
Apple iOS
Android OS