Victoria Video Game Series
Video Games Encyclopedia by Gamepressure.com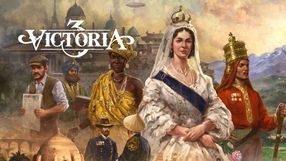 Victoria 3
Strategy 25 October 2022
The third installment of the cult historical strategy series by Paradox Interactive studio. Victoria 3 takes the player to the 19th century during the colonial era. The player's task is to lead one of many available countries to greatness.

Victoria II
Strategy 13 August 2010
Victoria II is a sequel to Victoria: Empire Under the Sun strategy game published in 2003. Players have the opportunity to lead one of the more than 200 countries and manage its fate over a hundred years (1835-1939). Developers from Paradox Interactive studio took care of compliance with historical facts and extensive options for managing the economy, army and politics.

Victoria: Empire Under the Sun
Strategy 18 November 2003
Another, the fifth part of the well-known series of strategy games Europa Universalis, which takes us back to the period between the nineteenth century and the first decades of the twentieth century. It is a time when many scientific discoveries and advances have been made, and it is also a period of bloody clashes in the First World War.