Marvel's Spider-Man Video Game Series
Video Games Encyclopedia by Gamepressure.com
Marvel's Spider-Man 2
Action 2023
The second installment of Insomniac Games' hit series about Spider-Man's adventures. The game was developed for PlayStation 5. During the adventure players take on the role of both Peter Parker and Miles Morales.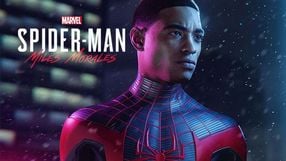 Marvel's Spider-Man: Miles Morales
Action 12 November 2020
A graphically improved extension to the 2018 Spider-Man action game created by Insomniac Games. In Spider-Man: Miles Morales, players take on the role of the main hero, who takes over Peter Parker's legacy as the Spider-Man.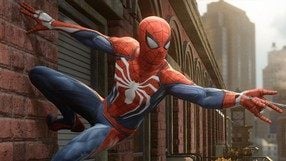 Marvel's Spider-Man
Action 07 September 2018
An open world action-adventure game developed by Insomniac Games. The player assumes the role of the titular Spider-Man who faces the criminal underworld of New York. The gameplay is based on three pillars. The first one is exploration. The second one is completing various main and side missions. The protagonist is a superhero that can crawl and run across walls and use his web to swing on long distances. The acrobatic abilities of Spider-Man are used during Quick Time Events, special scenes with spectacular actions during which the player must press specific buttons with the right timing. The third pillar of the game is combat – during the dynamic fights the protagonist uses his fists, legs, spider web and elements of the environment – he can for example throw the latter at opponents or he can pin an opponent to a wall using his web. The game features stealth sequences as well – the player might sneak past enemies or eliminate them undetected. The title features high-quality graphics. It looks even better on PlayStation 4 Pro, where it is generated in higher resolution.