News
video games
27 June 2021, 20:31
A Plague Tale Devs on Rats and Next Gen
The designer of A Plague Tale: Innocence explained how much effort Asobo put into creating realistic rat hordes in the game. He also talked about his predictions for next-gen games.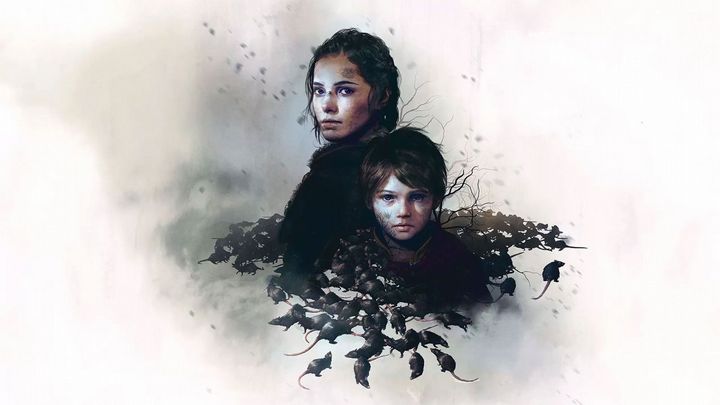 During E3 2021, Asobo announced A Plague Tale: Requiem, the sequel to A Plague Tale: Innocence, a popular action adventure game from 2019. Kevin Choteau, who heads the project, recently had an interesting conversation with GamesRadar , and one of its main topics was rats.
The developer explains that from the very beginning of work on the first installment, the studio knew that the proper rendering of the hordes of rats is crucial to the success of the project, as they play the role of both the main threat and an element of many puzzles. So the team spent hours and hours watching videos of large groups of rats behaving in real life. A lot of time was also spent analyzing how other games handle the simulation of AI crowds, such as the crowds of Parisians in Assassin's Creed: Unity, spiders in Uncharted 3 or zombies in World War Z.
The developers wanted the maximum possible number of rats on screen but also wanted to avoid the mistakes of other games, where the AI crowds look impressive, but the units they are comprised of do not behave naturally. As these rodents have become one of the most distinctive elements of A Plague Tale: Innocence, the effort paid off. What's more, they were developed in such a way that even a single individual was able to evoke fear in the players.
Kevin Choteau didn't want to reveal any details about A Plague Tale: Requiem. However, he stated that the visuals already reached almost the peak of their development in the previous generation of consoles. According to him, in the case of next-gen games, the priority for developers will not be improving the level of detail but increasing the realism of the virtual world, so that as many of its elements are interactive and react dynamically to the actions of the player and AI. This statement gives some idea about the direction in which the sequel is heading.
A Plague Tale: Requiem is scheduled for PC, Xbox Series X/S and PlayStation 5. The game will also be available on Nintendo Switch, albeit via streaming.