News
video games
26 June 2021, 21:49
Dedicated App for Abandoned Delayed; Gamers Don't Trust the Devs
The release of the dedicated app for Abandoned has once again been delayed. So you can see that we will have to wait a bit longer to find out the secrets of the game.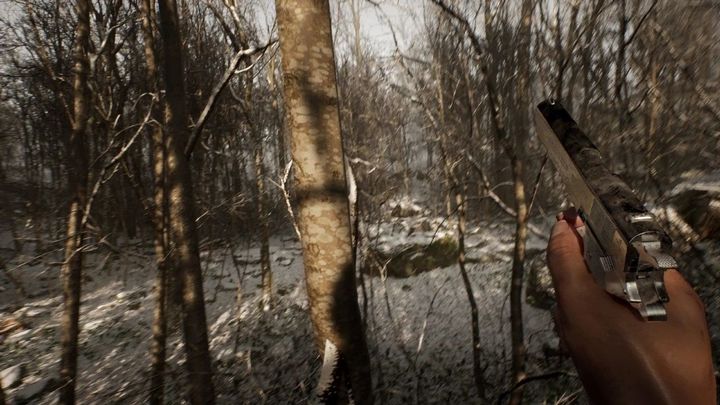 IN A NUTSHELL:
Developers of Abandoned have once again delayed the release of an app dedicated to the game;
It was supposed to offer us an interactive experience through which we would get to know the game better;
Now its release has been delayed until August.
Abandoned is a project that has been keeping Hideo Kojima's fans up at night for quite some time now. They believe that it is, in fact, another installment of the Silent Hill from the famous Japanese creator. Numerous clues, which were discovered in the game's trailer and other sources, are said to indicate this. The creators of the new horror game, however, deny and publish new materials in which they try to prove that they are not some actors.
They don't make it easy for themselves, though, because they've just delayed the release of a special app related to Abandoned. It was supposed to offer an interactive experience that would introduce us to the game world. It would also be an opportunity to finally learn something more about the enigmatic project.
Unfortunately, this is yet another change in its release date. The first time it was postponed until June 20, allegedly due to problems with localization. However, problem didn't end there. Yesterday, the Twitter account of Blue Box, the studio responsible for the game, posted a video recorded by the head of the team, Hasan Kahraman, who informed about delaying the release to August.
"The last few weeks have been very stressful for us. The team is very tired. We were hoping to release the app today, and I know many of you have been looking forward to that as well, for which we thank you very much. I really appreciate it. However, I have decided to move its release to August. That's also when we'll be releasing the first trailer. We just want the app to make a good first impression. Right now it is not ready. We want it to meet our expectations. In the meantime, we have found some last-minute bugs and the localization has not been fully worked out yet."
It is easy to conclude that this kind of action does not affect positively the credibility of the creators. In the comments under the recording we can find many voices which are more and more convinced that Hideo Kojima is behind everything. On the other hand, there is also the frustration of people who would simply like to know whether they should continue to hope for a possible new installment of Silent Hill.
The true identity of Abandoned will apparently be revealed only in August. Of course, it depends on whether the launch of the dedicated application will not be delayed again.