News
video games
26 April 2023, 16:11
Alan Wake 2 Development Nearing Conclusion, Remedy Confirms
The CEO of Remedy revealed that Alan Wake 2 has just entered the final stage of work. By the way, we also learned a bit about the status of the studio's other projects.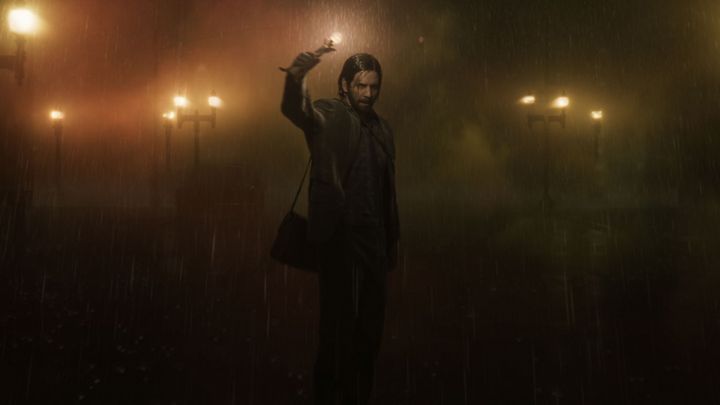 Remedy Entertainment's financial report for the first quarter of 2023 was accompanied by a brief commentary by the studio's CEO, Tero Virtali, who shed some light on the Finnish developer's current operations.
The most important information for gamers is the one stating the very advanced stage of work on the sequel to Alan Wake, which is expected to debut later this year.
In addition, we learned a little about the studio's other games, such as Control 2 or remakes of the first two installments of the Max Payne series.
Alan Wake 2 on the verge of completion
As communicated by Tero Virtala, the immediate goal of Remedy is to release the second part of Alan Wake, which is scheduled to debut in 2023.
As Virtala pointed out the work is in the final stages and a full team is working on it, which will populate other projects as the game's release date approaches.
Tero Virtala, in a brief comment, spoke in superlatives about the quality of the game and the efficient work of the team. Most importantly, however, the CEO of Remedy admitted with a high degree of confidence that Alan Wake 2 should meet players' expectations.
"Alan Wake 2 will be a game that we will all be proud of, and most importantly, I'm sure it will be a game that players will love to spend time in."
Remedy's other projects
Remedy's CEO also shared information about the studio's other games that are currently in the pipeline. We are talking about three separate projects:
The most developed of these - in addition to Alan Wake 2 - is Control 2 (sequel to the successful shooter from 2019), which came out of the concept stage in January. Interestingly, the Control brand is to be enhanced with a spin-off with the working name of Condor, which will be a multiplayer game set in this universe,
work is also to progress on remakes of Max Payne (parts 1 and 2). The games came out of the concept phase in the first quarter of 2023, and work is currently underway to implement the proven solutions that worked in the originals and which will be modernized. We also learned that an incomplete team is still working on the remakes, which will only be supplemented with new people as work progresses and earlier projects are closed,
the last Remedy project presented in the report, is only in the concept stage, is a game with the working name Vanguard, which is expected to be a free-to-play co-op game.
Upcoming projects of Remedy, namely. Alan Wake 2, as well as remakes of the first two parts of Max Payne will hit PC, PlayStation 5 and Xbox Series X/S.