News
video games
11 August 2023, 12:01
Alan Wake 2 Will Have us More Vulnerable and the Enemies Bigger and More Dangerous
The director of Alan Wake 2 has revealed new info about the game. During an interview with Edge, he revealed what series the developers were inspired by and what they focused on.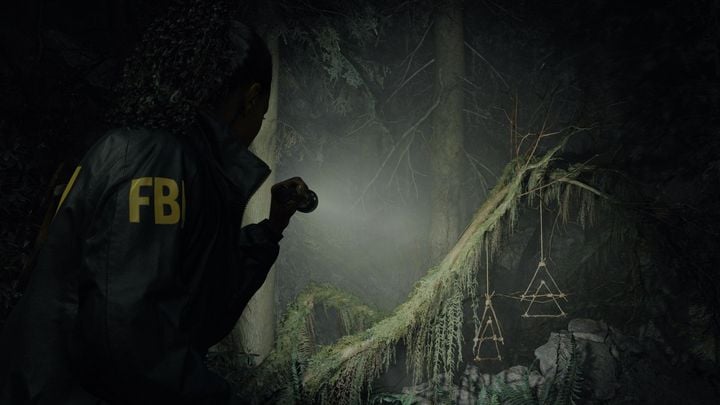 Source: Remedy Entertainment
i
It's been a while since the reveal of the first gameplay from Alan Wake 2. Over this period of time, we received some interesting details about the game - among them was the information about the reduced amout of combat. The recent interview of the game's director for Edge provides further interesting news about the upcoming sequel.
"Players are supposed to feel vulnerable".
During the interview, the game's director, Kyle Rowley, recounted that Remedy Entertainment was inspired by the famous Resident Evil in creating their game. Particularly its latest installments (recall that in March a remake of Resident Evil 4 has launched), in which the developers appreciated the camera work.
"Camera positioning and a few other things - among other things, this is what we looked at closely in the latest Resident Evil games. (...) It helped us achieve the qualities we wanted to give to our title - to make players feel claustrophobic and vulnerable against stronger and more dangerous enemies," Rowley said.
As you can see, the developers of Alan Wake 2 have focused on better camera positioning during development to give the game a character of a survival horror, which is exactly the genre of Resident Evil. Let's hope that Remedy Entertainment will indeed succeed in achieving this effect.
Let's point out that the combat in the first part of Alan Wake from 2010 was very repetitive, and the enemies attacked us quite often, resulting in monotony during the gameplay.
Let's further remind that Alan Wake 2 will debut on October 17 on PC, PlayStation 5 and Xbox Series X and S. The game is to be released digitally only, which has caused some negative opinions among the gamers.