News
video games
11 May 2022, 11:19
Battlefield 2042 Won't be Abandoned; EA has a Plan
Electronic Arts CEO Andrew Wilson has assured investors that the company will not abandon Battlefield 2042, and that the entire franchise will be developed further.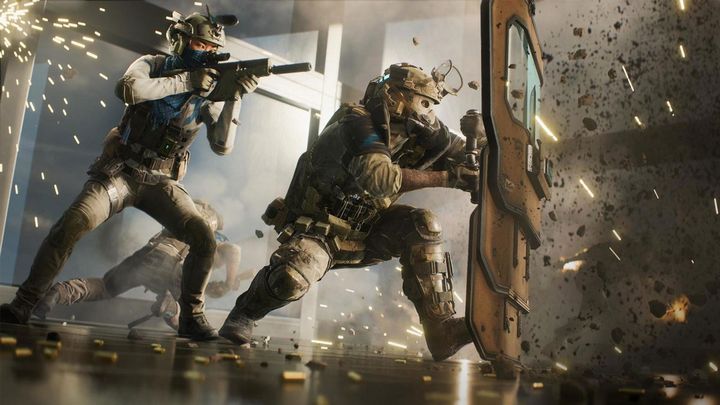 Electronic Arts has released the report with financial results for the first quarter of this year. Traditionally, this was accompanied by an investor call with CEO Andrew Wilson. During it the question of the future ofBattlefield 2042 and the whole brand was raised.
Despite the failure of BF2042 Electronic Arts does not intend to abandon the latest installment of the series.
Wilson believes that Battlefield is one of the biggest brands in the gaming industry and he is confident that the series will continue to grow in popularity and remain a key series for the publisher for years to come.
The CEO's optimism is not unfounded. It is fuelled by the fact that Vince Zampella (co-founder of Infinity Ward and Respawn Entertainment) took over the reins of the brand in December this year.
In addition, DICE's manager has been changed - Rebecka Coutaz, who previously worked at Ubisoft Annecy, now holds this position.
Andrew Wilson believes that Zampella and Coutaz will set the brand straight and change the way DICE designs games.
The CEO explained that Zampella has a significantly different game development philosophy, where the priority is to make the title enjoyable as soon as possible, and only then add extensive content and other design elements to that base.
Recall that in April a large patch 4.0, which introduced several hundred improvements, was released for the game. Another large update is expected to debut this month.
For now, it is still unknown when the first season of the game will start. Its launch has been delayed to this summer, but the exact date has not been announced yet. During the conversation with investors Andrew Wilson stated that the development team must first bring the basic elements of the game to an appropriate level and only on these foundations will they build content.
Battlefield 2042 is in desperate need of help. Judging by the results on Steam, the game's situation is bad. Yesterday, at the hottest moment of the day only a little over 2 thousand people played the game simultaneously. For comparison - Tuesday's activity record for Battefield V was 15 thousand concurrent users.