News
video games
26 February 2023, 22:11
Blood Bowl 3 Demolished in Steam Player Reviews
The release of Blood Bowl 3 cannot be counted as a success. The game has disappointing content and weak technical aspects. Players have made their frustration known in reviews on Steam.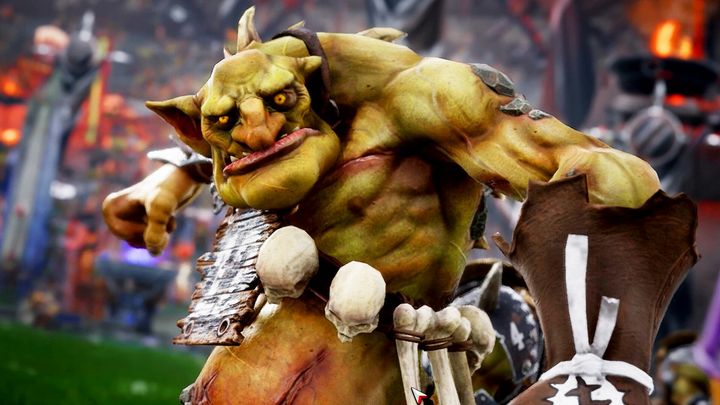 In a deluge of big launches this week, such as Sons of the Forest, Company of Heroes 3, Kerbal Space Program 2 or Like a Dragon: Ishin!, many people may have missed the fact that Thursday saw the Steam release of Blood Bowl 3, the latest installment of the popular series of sports strategy games focusing on a bloody version of American footbal played in the Warhammer universe. Unfortunately, the debut turned out to be a disaster.
On Steam, only 27% of player reviews are positive, which is categorized as a "mostly negative" reception.
In comparison Blood Bowl 2 has 78% of positive reviews, and counting only those from the last 30 days, as many as 90% of reviews praising the second part of the series.
On Steam gamers are complaining that Blood Bowl 3 is clearly an inferior game to the prequel. The game is said to offer less content, as well as a lack of technical polish. In the opinion of some fans of the series BB3 resembles an early access game.
Fans are even more frustrated that the release of Blood Bowl 3 has been repeatedly postponed (beta-testing was carried out as early as 2020), and yet there is no sign that the devs have done anything meaningful with this extra time.
Below are quotes from several reviews on Steam that capture the mood of gamers.
"Unfortunately, this game is a big step backward compared to BB2. At this point it is simply Early Access, not a full game. I'm very disappointed, especially since the release was delayed for a long time, and it continues to look the same as in the 2020 beta test.
(...) At this point I advise against buying this game - it's better to get the earlier part and wait until they fix BB3, because I have no doubt that they will do it. Launch of BB2 was also a failure, but ultimately it became a solid game."
"Servers are mostly dead or buggy, we have a microtransaction store instead of features like account leveling, ranked matches, seasons, etc.
Now the game is in the "beta" phase. I don't recommend it in its current state."
"They had so much time (as much as TWO YEARS delay) and just released a weak beta :("
However, some fans are not losing hope. They remind, that Blood Bowl 2 also got off to a poor start, and was later fixed, so they hope that it will be the same with the third part of the series. The devs know of the problems of their latest creation and are promising fixes. For the time being, changes have been made to the servers to prevent the previously common freezing.
Recall that Blood Bowl 3 made its debut on February 23, this year. The game is available on PC, Xbox One, PlayStation 4, Xbox Series X/S and PlayStation 5.. A Nintendo Switch release is also planned, but it will launch at a later date.