News
video games
11 September 2019, 11:33
Civilization 6 Gets Red Death - Post-apocalyptic Battle Royale Mode
Firaxis Games released a new update to the turn-based strategy game Sid Meier's Civilization 6. It introduces a post-apocalyptic battle royale mode called Red Death.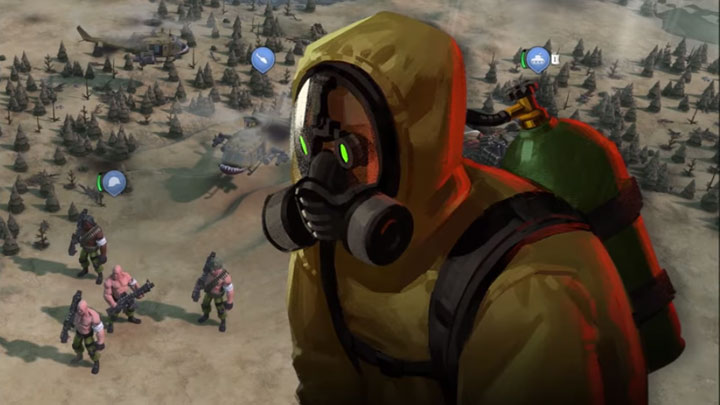 One of the available factions is crazy scientists.
CIVILIZATION VI IN A NUTSHELL:
Developer: Firaxis Games
Publisher: 2K Games
Genre: turn-based strategy
Platform: PC, iOS, Switch
Release date on PC: October 21, 2016
Battle royale is currently one of the hottest categories in shooters, but the mode also starts to appear in other genres. The most recent example of this is the addition of this variant of the game to the turn-based strategy game Sid Meier's Civilization VI.
The game's battle royale mode is called Red Death and was added to Sid Meier's Civilization VI for free, as part of the latest update. It is only available on PC. The competition in this variant of the game takes place on a post-apocalyptic map filled with ruins of once great cities. The game can be played by two to twelve players, who choose one of several available factions with unique abilities, such as cultists, scientists, mutants or pirates, to start the game.
Each player receives a civil unit for defense. If the unit is destroyed, they are eliminated from the game. The game continues until there is only one faction left on the map, which will escape from the Earth to an orbiting spacecraft by means of a lander. There is no technological development or city building in Red Death. The mode focuses on combat and world exploration, enabling us to gain additional troops and weapons.
On the map, apart from other players, there are also enemies controlled by artificial intelligence. Additional thrill is provided by the eponymous red death, which with each turn occupies bigger part of the world, and contact with it causes damage to units.
Sid Meier's Civilization VI was released in October 2016 on PCs. A year later, the production was ported to iOS and then to Nintendo Switch.