News
video games
11 September 2019, 12:06
NBA 2K20 is the Second Worst Rated Game on Steam
In just 6 days since its launch, NBA 2K20 has become the second worst rated production on Steam. This is due to the controversial microtransaction system, which is often referred to as a gambling simulator. Players also complain about bugs and a small number of changes compared to the previous part.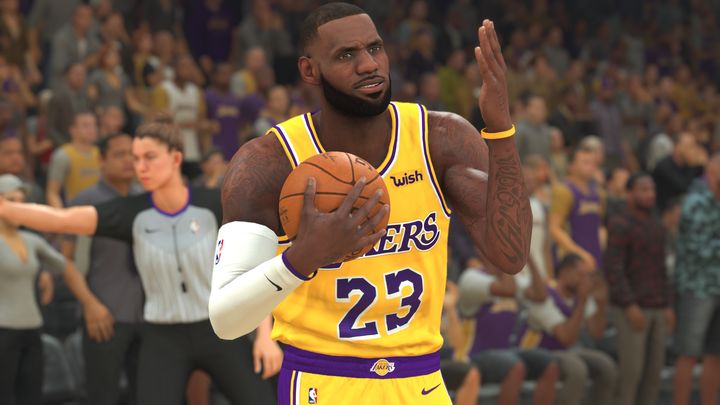 NBA 2K20 is rated very badly on Steam.
The latest installment of the basketball series from 2K Games and Visual Concepts - NBA 2K20 - has won the title of the second worst scored game in the history of Steam (as rated by the players). On the Hall of Shame website, the game boasts 2719 ratings, of which only 15% are positive. Only the third part of the FlatOut series collected more negative opinions.
It is worth noting that in the case of the NBA 2K20, criticism from users contrasts with rather favourable reviews from industry journalists. How did the production from Visual Concepts get so far on the bad side of the players? It can be assumed that this is partly due to the controversial microtransaction system. The recently published nightmarish MyTeam mode trailer is more like a casino ad than a video game spot.
However, the newest installment of the game series from 2K Games has much more problems. Players complain about bugs, optimization, endless loading screens, crashes and a small number of changes when compared to the previous installment (a few users even note that for the first few days after the game was launched, it was listed as NBA 2K19 on the taskbar). In addition, some modes, such as MyGM, have been devoid of some functions.
Negative opinions do not mean, of course, that the game will not be a commercial success - the controversial microtransaction system did not stop NBA 2K19 from becoming the best-selling production in the series. It cannot be ruled out that the same may happen in the case of NBA 2K20. On the other hand, some companies have already found out that coimmunity's favours are uncertain, and success is not guaranteed - regardless of the strength of the IP and license.
NBA 2K20 is available on PlayStation 4, Xbox One and Nintendo Switch.