News
video games
14 June 2022, 17:57
Refreshed Version of Commandos 3 is Coming
Commandos 3 - HD Remaster has been announced. The title will launch in the Game Pass subscription. The refresh will offer new models and textures, as well as gameplay improvements.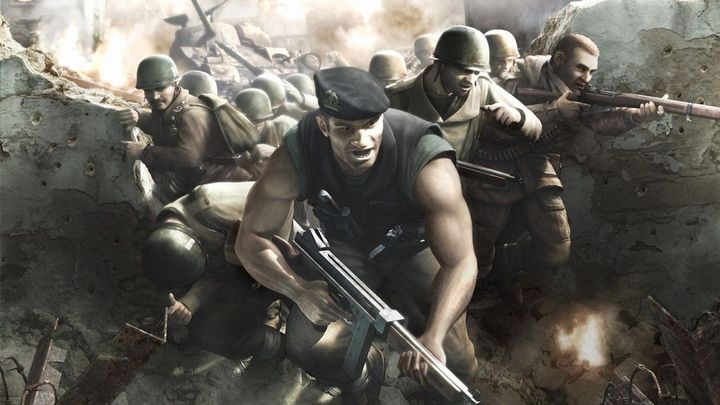 A remaster of the 2003 game Commandos 3: Destination Berlin has been announced. The game is being developed by Raylight Games, which in the past worked on a port of Commandos 2: HD Remaster for the Nintendo Switch console. Commandos 3: HD Remaster will debut on September 1, this year. Target hardware platforms include PC, Xbox One, PS4 and Nintendo Switch (as well as Xbox Series X/S and PS5 through backward compatibility) In addition, the game will be available at at launch in the Game Pass subscription (also in the cloud).
What will the remaster offer?
Commandos 3: HD Remaster will offer 3D models and textures made from scratch, as well as improved controls, interface, and tutorials. What's more, the refreshed version will support resolutions up to 4K (native 4K is only available on PC).
The devs added a new difficulty level for less advanced players.
The maps on which the game is played have been improved.
Keyboard shortcuts for various actions and full controller support have been implemented (on PC it will be possible to customize its layout).
Increased resolution of backgrounds and cutscenes.
System requirements
Minimum requirements
Operating system: Windows 7, Windows 8, Windows 10, Windows 11 (64-bit)
Processor: Intel Core i5-9100F or AMD Ryzen 5 1600X
Memory: 8 GB RAM
Graphics card: Nvidia GeForce GTX 750 or AMD Radeon HD 5850 (2 GB VRAM)
DirectX: version 11
Disk space: 10 GB of available space
Recommended requirements
Operating System : .: Windows 7, Windows 8, Windows 10, Windows 11 (64-bit)
Processor: Intel Core i7-9700F or AMD Ryzen 7 3800X
Memory: 12 GB RAM
Graphics card: Nvidia GeForce GTX 1060 or AMD Radeon RX 580 (min. 3 GB VRAM)
DirectX: 11 version
Disk space: 10 GB of available space