News
video games
24 June 2022, 13:33
Construction Simulator Lets You Build With Friends And is Coming Soon
weltenbauer., studio responsible for a series of popular simulators, has announced the release date of its latest work - Construction Simulator.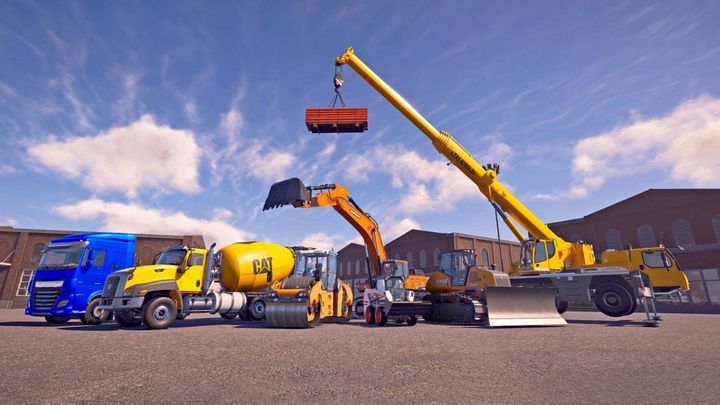 If you are a fan of simulators and like the theme of construction works, then you will probably be interested in the latest title from weltenbauer. Construction Simulator is the next installment of the series developed by the German studio, which, together with Astragon Entertainment, has brought to the world the well-known Construction Simulator 2 and Construction Simulator 3. The upcoming game will debut on September 20, 2022 for PC, PS4, PS5, Xbox One and Xbox Series S/X. The work is already available for pre-order on Steam.
Game modes
To enrich the experience of the simulation nature of the game, the developer has introduced a co-op mode. Thanks to it we will be able to share the scope of work on the construction site with our friends.
Below we list the most important attractions prepared for us by people at weltenbauer. More information about Construction Simulator can be found here.
Licensed vehicles, machines, attachments and workwear from 25 well-known brands.
Two completely new maps located in Europe and the USA (each with an extensive campaign).
Redesigned mission system, including many challenging contracts.
Open world with day and night cycle.
Improved vehicles and groundwork system.
Refreshed, modern graphics.
Cooperative multiplayer mode for up to 4 players.
PC system requirements
Minimum:
Operating System: Windows 10.
Processor: Intel Core i5-4460 3.2 GHz or AMD FX-8350.
Memory: 8 GB RAM.
Graphics card: Nvidia GTX 960 (4GB) or AMD Radeon Pro 570 (4GB).
Disk space: 10GB of available space.
Recommended:
Operating System: Windows 10.
Processor: Intel i5-10400F or AMD Ryzen 5 2600.
Memory: 16 GB RAM.
Graphics card: Nvidia GeForce GTX 1660 (6GB) or AMD Radeon RX5700 (8GB).
Disk space: 10GB of available space.
We must admit that the next installment of the building series from weltenbauer. promises to be really interesting and may become a strong player in the simulator market.