News
video games
20 March 2023, 12:02
Counter-Strike 2 Getting Closer; Valve Made an Important Move
Gabe Newell's company has applied to the U.S. Patent and Trademark Office to register the "CS2" trademark. Valve's action may indicate that the official announcement of Counter-Strike 2 may be really close.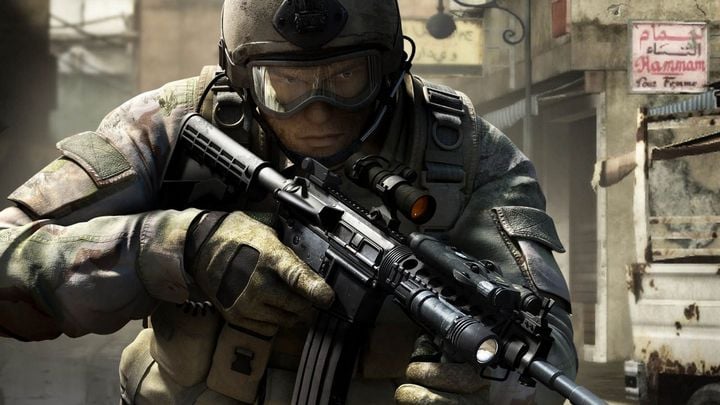 Counter-Strike 2 inbound? Officially not yet, but behind the scenes it's getting really hot. Mainly due to a move that Valve made a few days ago. As noted by PCGamesN, on March 14, Gabe Newell's company filed an application with the US Patent and Trademark Office to register the "CS2" trademark.
Those who think that this abbreviation does not yet determine anything, should pay attention to the following screenshots. In the first one, two serial numbers are marked: 5857738 and 5857740. The IP associated with these numbers is Counter-Strike and CS:GO (graphic 2).
Previous clues
Recall that recently there is no shortage of clues suggesting that an all-new release or a massive update transferring the popular CS to the Source 2 engine (we don't know that yet, unfortunately). The first serious indications of Counter-Strike 2 appeared after references to the csgos2.exe and cs2.exe executables were found in the latest Nvidia drivers.
Then things got even more interesting with the help of respected British journalist Richard Lewis, who stated, that Counter-Strike 2 is "just around the corner." According to his sources, the beta version of the network shooter may appear in late March/early April.
The above reports are just a few of the "crumbs" that have been steadily leading us for the last several weeks to the official announcement of CS2. One such clue was left by Polish pro esports player Jarek "Pasha" Jarzabkowski, who during a recent interview revealed [in Polish] (half-joking), that Counter-Strike will get a completely new game.
Little? A few days ago data miners discovered, that the files of CSGO contain a new file named cs2.exe.
Evidence confirming that the release of Counter-Strike 2 is fast approaching are abundant. Now all that remains is to be patient and wait for an official announcement from Valve.