News
video games
14 September 2023, 22:58
Idris Elba in Shocking Trailer for Cyberpunk Phantom Liberty; Update 2.0 Release Date
CD Projekt Red has unveiled a new trailer for Cyberpunk 2077: Phantom Liberty, It shows the story background of Solomon Reed, played by Idris Elba. We also learned the date of the update 2.0., which will enrich the base game with new content.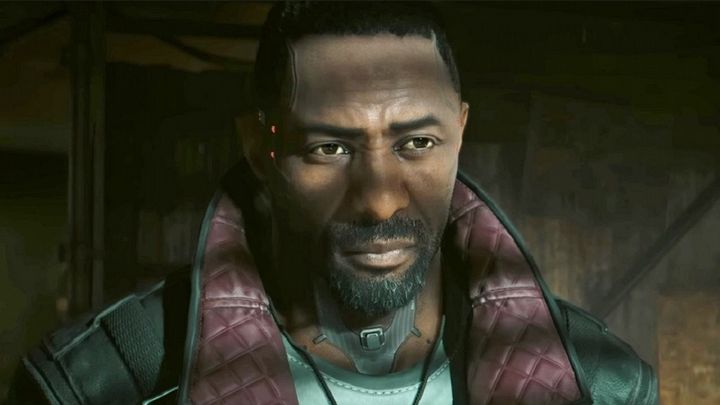 As announced today at 5 p.m. CET began a new episode of the Night City Wire series from studio CD Projekt Red. First, a great trailer starring Idris Elba was presented. Below you can watch English version.
Then Idris Elba focused a bit of the stry background of the Phantom Liberty expansion and analyzed the above trailer. This was followed by a brief introduction of three new radio stations and a track by Dawid Podsiadlo, which will be included in one of them. Finally, gameplay footage were presented, demonstrating the new mechanics with examples of three character builds. These are bullet-time ninja, hack-&-slash netrunner and savage slugger solo.
Finally the devs have given the release date for update 2.0 (see trailer above). It will be released on PC, PS5 and XSX/S on September 21. The patch will introduce the following:
revised perk and skill trees;
modified cyberware and a new system for limiting their cost;
car combat system and chases;
improved artificial intelligence of enemies;
new police system;
improved interface and "user experience";
changes to rewards, items and crafting;
previously unavailable radio stations - including Growl FM, consisting exclusively of songs composed by the community.
As a reminder, let me add that Cyberpunk 2077: Phantom Liberty will be released on September 26, 2023 exclusively on PC, PS5 and XSX/S - the DLC will therefore not hit the 8th-gen consoles for which the base game came out. Recently we learned how many GB of data you will need to download in order to install the expansion on PS5 - for now, however, it has not been confirmed whether this figure includes update 2.0.