News
video games
18 September 2023, 16:30
Cyberpunk 2077: Phantom Liberty Launch Times Announced
CD Projekt Red has confirmed the exact launch times of Cyberpunk 2077: Phantom Liberty on PC, PS5 and XSX/S.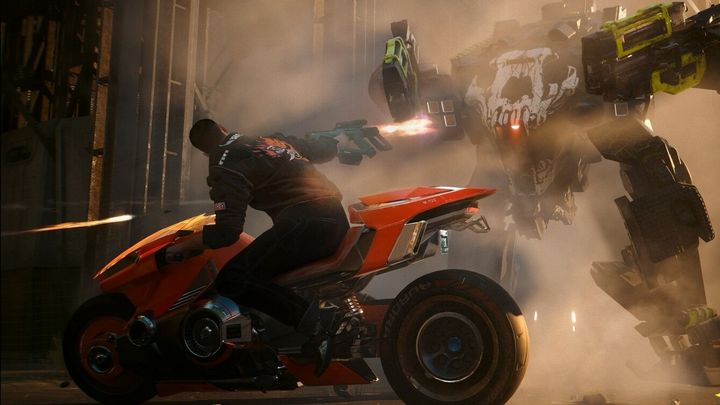 Source: Grupa CD Projekt.
i
Countdown to the release the expansion for Cyberpunk 2077 can be considered to have begun. CD Projekt has announced when exactly players will be able to start playing (via X / Twitter). Phantom Liberty will be released on September 26 at 1 a.m. CEST / 4 p.m. PST on PCs and at midnight on PlayStation 5 and Xbox Series X/S consoles, regardles of the timezone.
By the way, it has been confirmed that PS5 and XSX/S owners will be able to start downloading the game 48 hours before the expansion's release, i.e. on September 24 at midnight CEST. Details were given in an infographic shared by the developers on X / Twitter.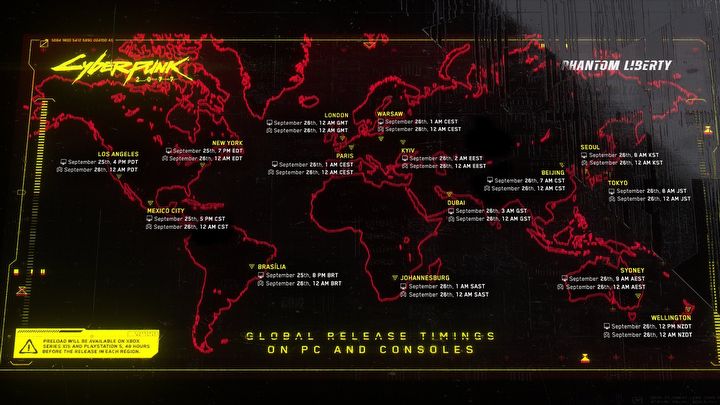 Release times Cyberpunk 2077: Specters of Freedom in different time zones.Source: CD Projekt Red / X.
Just for a reminder, even before the release of Phantom Liberty - on September 21 to be exact - Cyberpunk 2077 will be enhanced with a huge update 2.0 for PC, PS5 and XSX/S (so excluding PS4 and XOne releases). It will introduce significant changes to the base game, including a real-world police system and revamped "perks" and skill trees. New story content will not be added, but even so, fans are already rubbing their hands in glee.
They are also hoping that the DLC's release will perform better than the debut of the base. Players will be able to check it out in a week, but first reviews of Phantom Liberty will appear much earlier: September 20 at 7 p.m. CET.