News
video games
30 May 2023, 10:46
CDP Addresses Rumors About Cyberpunk 2077: Phantom Liberty's Release Date [UPDATE]
There has been a buzz online about the release of the Phantom Liberty DLC for Cyberpunk 2077 in late June/early July. CD Projekt has decided to address the rumors.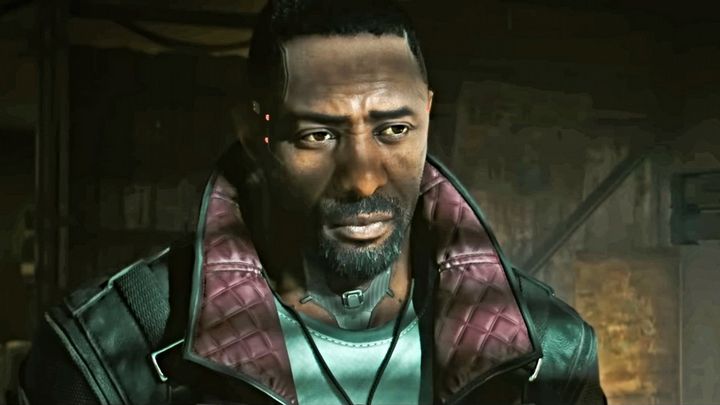 Update
Today, CD Projekt Group published financial report for the first quarter of 2023. By the way, we learned that after June's Summer Game Fest 2023, where the Phantom Liberty for Cyberpunk 2077 DLC will be presented - the press is to be given the opportunity to test it - several more shows dedicated to this expansion will follow.
The words of Piotr Nielubowicz (video below) - vice president of finance at CD Projekt S.A. - can be taken as a definitive denial of the rumors mentioned in the original version of this news. According to them, Phantom Liberty was to be released in June/July 2023. It looks like we will have to wait longer for the expansion.
By how much? New information is to be revealed "soon" - perhaps the release date of the DLC will be one of them.
Original news [May 18, 2023].
In a recent episode of a podcast hosted by Remigiusz "Rock" Maciaszek and Borys Niespielak, the latter put forward a bold thesis that Phantom Liberty DLC for Cyberpunk 2077 could be scheduled for release in June or early July 2023. In its defense, it pointed out the following arguments:
Reportedly, the internal release date of the DLC was set for June;
also this month, at Summer Game Fest 2023, press representatives and content creators will have the opportunity to test Phantom Liberty;
a short marketing campaign, ostensibly to precede the DLC's release in early summer, would be in line with the CD Projekt Red's new strategy ;
Niespielak assures that conversations with CDPR suggest that work on the expansion is going well.
We didn't have to wait long for a response from the Polish developer. Marcin Momot, community manager at CD Projekt Red, wrote on Twitter, that - in line with an earlier announcement - the team will start revealing information about the DLC in June. "As for the release date, on the other hand, we do not comment on rumors," Momot stated.
Thus, we have received neither confirmation nor denial of the speculation described above. Nevertheless, the absence of the latter may indicate that something is indeed afoot. However, would it be a good decision on the part of the devs to release Phantom Liberty in the same month that Diablo IV and Final Fantasy XVI? It seems not, although gamers would certainly prefer a surplus of good games to a shortage.
On the other hand - a reminder of the start of the marketing campaign in June from Marcin Momot could just as well be interpreted as an indication that the theory of a release in the same month does not make sense.
Finally, let me add that Cyberpunk 2077: Phantom Liberty is headed for PC, PS5 and XSX/S. The official release date is generally 2023.