News
video games
28 April 2023, 12:32
Playable Cyberpunk 2077: Phantom Liberty at Summer Game Fest
CD Projekt Red has shared new news about the Cyberpunk 2077: Phantom Liberty DLC. Industry media representatives will soon have the opportunity to test it.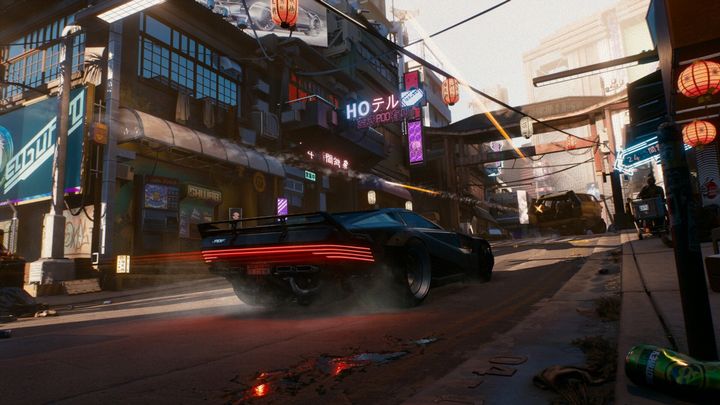 CD Projekt RED has shared more information related to the highly anticipated expansion for Cyberpunk 2077 - Phantom Liberty. On the game's official Twitter profile it was announced that new news related to the DLC will be revealed in June during the Summer Game Fest 2023 event. Press representatives and content creators will then have the opportunity to test the expansion.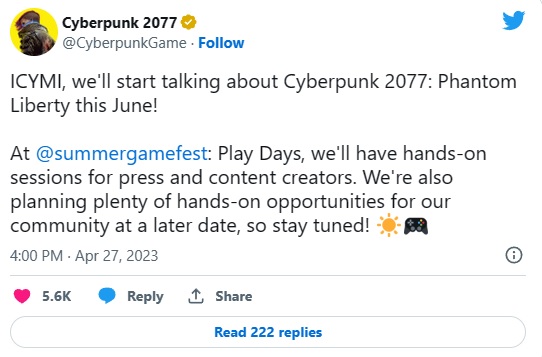 Source: Twitter / Cyberpunk 2077.
The developer doesn't seem to have forgotten about the rest of the players either. As the post reads:
The above announcement thus coincides with the information that some time ago was spotted in the company's financial report. Let's hope that after the announced shows we won't have to wait too long for the release of this promising DLC.