News
video games
31 March 2023, 12:34
author: Zuzanna Domeradzka
Cyberpunk 2077: Phantom Liberty Advertising Schedule
CD Projekt has released its financial results for 2022 - the second best year in the company's history, as it turns out. We also know when the marketing campaign for the Cyberpunk 2077 DLC, Phantom Liberty, will launch.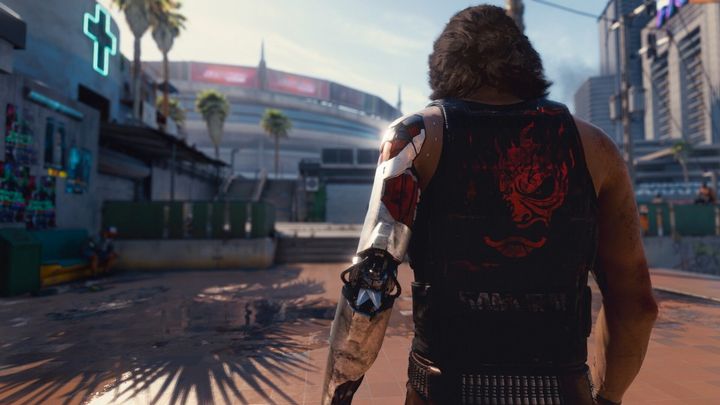 Today we learned financial results [in Polish] of CD Projekt for 2022. In addition to summarizing the activities of the past 12 months, plans for the near future were announced.
What about CP2077: Phantom Liberty?
The Phantom Liberty DLC for Cyberpunk 2077 is still quite bit away. The marketing campaign for the expansion is not expected to launch until June (most likely on the occasion of the now would-be E3 trade show). This may mean that whis is when we will learn its release date and see a longer trailer. Recall that the official announcement of this expansion took place last September, and since then, apart from a short teaser, the team has been not very eager to share information about it. As part of the release of financial results, we have not learned anything more aboutPhantom Liberty itself.
CD Projekt's financial results
As highlighted, 2022 was the second best year in the company's history. CD Projekt owes this primarily to the release of Edgerunners and the related update forCyberpunk 2077, which was able to attract both old and new players to the game. The company's consolidated revenues amounted to more than PLN 950 million ($220 million) last year. Net profit, meanwhile, was more than PLN 347 million ($80 million) - it was two-thirds higher than a year earlier. A large part of the money earned, more than PLN 200 million ($46 million), was spent on the development of future projects - that is, the already announced new Witcher games, Project Orion or Hadar, which is a fully original brand of CD Projekt.
"The popularity of the show and the positive reception of the update, which was released a week before its release, measurably affected sales of Cyberpunk and the sentiment around the game, as indicated by player ratings. This is a clear sign that increasing engagement within our brands and expanding their reach is the right direction to take. [...]," said Adam Kicinski, CEO of CD Projekt.
As for sales results alone, last year Cyberpunk 2077 yielded PLN 500 million ($116 million) in revenue.. Sales of The Witcher 3 including DLCs also delivered quite a lot, more than 150 million zlotys ($35 million) (chart below). Finally, it is worth mentioning that CD Projekt employs more than 1,000 people at this point.