News
video games
18 September 2023, 15:34
author: Zuzanna Domeradzka
RPG Dark Envoy Available for Testing Ahead of Release
Eager players have one more opportunity to play the upcoming RPG Dark Envoy before its official release. Polish studio Event Horizon invites you to test the game.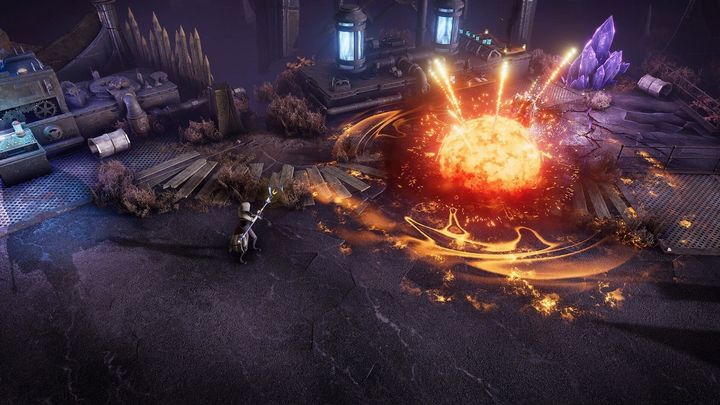 Source: store.steampowered.com
i
Next month will see the debut of a tactical RPG developed by Event Horizn - Dark Envoy. If you were interested in the game, but missed the earlier tests, or could not take part in them, don't worry.
The Polish studio invites you to the next batch of tests
The developers have informed that willing people can get access to a private version of Dark Envoy. It is very simple - you need to join the official Discord channel of Event Horizon. Then go to "-playtest-access" and write that you are willing to take part in the tests. This should give you access from the developers.
The private version made available to interested parties includes "all RPG systems that were not previously available" (i.e., in earlier demo versions). So players can try out unique spells, as well as the crafting or research system. The developers want testers to share their impressions of the combat to help refine and balance this system.
It is worth mentioning that players will lose access to all demo versions of Dark Envoy (including the one just made available on Discord) some time before the game's release.
What is Dark Envoy?
In Dark Envoy we will learn the story of two siblings who fight using different skills in a world filled with magic and technology. The player's decisions will influence how the adventure will unfold.
We will complete the entire game in networked either in co-op mode or solo. There will be four character classes to choose from: (adept, warrior, engineer and hunter), as well as more than a dozen specializations. Selecting the right skills and strategies will be extremely important in gaining an advantage over your opponents.
Dark Envoy will debut on October 24 on PC. The game will be available for purchase on Steam and GOG - so far we do not know the price. In the futurei Dark Envoy is also expected to come to consoles.