News
video games
24 March 2023, 17:32
Diablo 4 Beta Weighs a Lot, But There's a Way to Slim It Down
Those who plan to participate in the Diablo IV beta, but are horrified by the size of the game's installation files, can easily slim them down. We explain how to do it.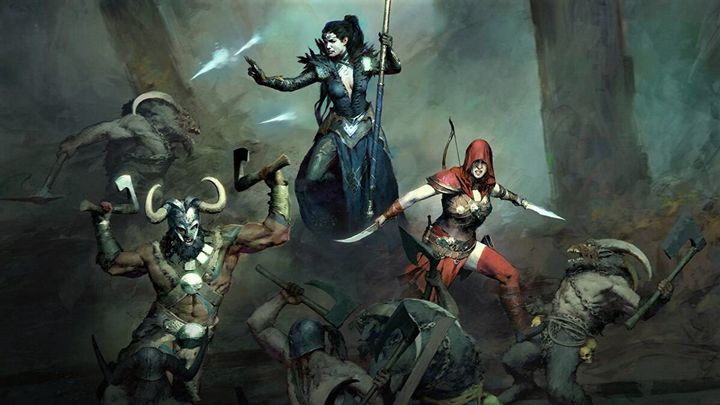 Regardless of whether you have participated in previous beta tests of Diablo 4 or you're going to do it this weekend, you probably know that the game can weigh a lot. Activision Blizzard's work is not one of the tiniest, and for those who count every gigabyte of free space on their hard drives, it can be downright overwhelming. Fortunately, there is a way to reduce the weight of the game by almost half, although it is not without some drawbacks..
First of all, the trick can only be applied if you download the full beta version of Diablo IV, weighing nearly 80 GB ("excess" gigabytes are generated by textures in UltraHD quality).
Secondly, slimming down the beta involves switching to lower quality textures. Thus, we will not run the title in 4K resolution, but in 1920×1080, or Full HD.
Diablo IV beta - how to reduce the size on disk
Below we describe in a fairly clear step-by-step method how to reduce the weight of Diablo 4 beta files. Therefore, if you follow the instructions, you should not have any problems in achieving the goal.
Once you have finished downloading the required files, in the Battle.net launcher you need to select the version of the Diablo IV - Beta (bottom left corner of the screen), and then click "Preinstall."
The game installation window will then appear. In the "Game Content" section, click the option: "Modify the installed content".
When you do this, another window will appear, where you need to uncheck the "High-resolution resources" option, and then click: "Confirm."
This will return you to the previous window, where you can choose where you want to install the game.
When you have made sure that everything has been done, select the option: "Start installation."
We realize that some of you already have the full version of the beta installed. It turns out that in that case it is still possible to reduce its weight. Here's how to do it:
In the Battle.net launcher, you need to click on the cogwheel icon next to the "Play" button and select the "Modify installed content" option.
Then a new window will appear and in the "Game content" section, again select "Modify installed content."
When you do this, the window mentioned in the previous steps will appear, and in it you must uncheck "High-resolution resources."
As you can see, this process is extremely simple. Unfortunately, in saving disk space we are forced to make some concessions, so you have to decide for yourselves whether you prefer to enjoy 4K resolution or additional free space on your drives.
Open beta testing of Diablo IV has already started and will last until March 27 (Monday) at 8 p.m. CET. Participation - unlike the first round - is guaranteed to all interested parties (unless you get stuck in queues). More information about the tests can be found at this link.