News
video games
28 January 2020, 18:49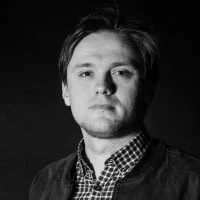 author: Matthias Pawlikowski
Dragon Ball Z: Kakarot Takes Down FIFA 20 and GTA 5
Sales results often bring interesting information about player sympathies. Tha latest EMEAA charts revealed that the current leaders, FIFA 20 and GTA 5, were dethroned by Dragon Ball Z: Kakarot.
Who could have resisted the rugged team of Z warriors? Certainly not FIFA 20 and GTA 5, as evidenced by the latest EMEAA charts (Week 3). Dragon Ball Z: Kakarot jumped into the first place of sales. The game's developer (Cyberconnect 2) and publisher (Bamdai Namco Entertainment) have reasons to celebrate.
Cyberconnect2 seems to specializes in games based on the well-known manga and anime series. They are behind such profitable series as Naruto Shippuden: Ultimate Ninja Storm. This time they took on the series, which for many is the most important one when it comes to anime. The adventures of Son Goku and Vegeta turned out to be quite good fun for many hours, although the title did not avoid mistakes.
In Dragon Ball Kakarot, you will be fighting all the important fights from the beloved Z series.
Kakarot has appeared on all leading platforms except Nintendo Switch. The game was warmly welcomed. Metacritic has an average rating of 73% from the critics and 8.5 from users.
Top 5 combined sales results (digital and retail).
EMEAA and GSD Charts
EMEAA and GSD Charts are weekly sales reports from publishers (not stores). The report covers both retail sales (markets: Belgium, Denmark, Finland, France, Italy, Netherlands, Norway, Poland, Portugal, Spain, Sweden and Switzerland) and online/digital (markets: Australia, Austria, Bahrain, Belgium, Bulgaria, Croatia, Cyprus, Czech Republic, Denmark, Finland, France, Germany, Great Britain, Greece, Hungary, Iceland, India, Ireland, Israel, Italy, Kuwait Lebanon, Luxembourg, Malta, Netherlands, New Zealand, Norway, Oman, Poland, Portugal, Qatar, Romania, Russia, Saudi Arabia, Slovakia, Slovenia, South Africa, Spain, Sweden, Switzerland, Turkey, Ukraine and UAE). GSD charts is an initiative of ISFE - Interactive Software Federation of Europe.