News
video games
02 May 2023, 14:57
Dredge to Get Free Content and Paid DLC
The warmly received RPG Dredge will get new content. Developers from Black Salt Games talk about planned updates and a DLC.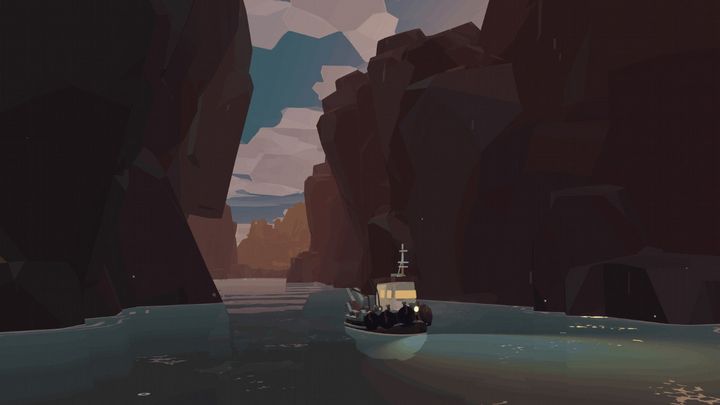 Developed by Black Salt Games, Dredge was met with a warm reception from the players. Just over a month after its release the title is collecting great reviews - as much as 96% of ratings on Steam are positive.
This original RPG adventure game with horror elements and focused on fishing appealed to viewers thanks to, among other things, a satisfying progression system, addictive gameplay and an unusual dark atmosphere.
However, the developers do not intend to rest on their laurels. On the official PlayStation blog a representative of the studio announced a new roadmap for the game. The plans include the release of several free updates, and a major paid DLC is on the horizon.
New feature as part of free updates
The first change, due to be implemented later this month, will be a system that enables us to create custom markers on maps. It is intended to help players navigate the bleak Marrows archipelago more safely and efficiently.
The second update planned for this quarter will introduce two significant new features to the game:
passive mode, in which monsters will not attack the player, aimed at audiences expecting a "less intense experience."
photo mode, with a unique story line and a skill system for handling the camera.
A patch is planned for the second half of this year, which will put into the hands of the players tools for visual modification of cutscenes. Among the options available will be changing the color of the boat, as well as the flag.
All the afore-mentioned mechanics are to be part of periodical free updates.
Paid story DLC
A major paid DLC is also planned for the end of 2023, introducing a new storyline to the game.
The story in the DLC will focus on the mysterious Ironhaven corporation, planning to drill around the Marrows Islands. Its activities will affect the entire community of the archipelago, while the player's task will be to discover the actual motives driving the company's suspicious activities.
The add-on, in addition to a new plot thread, will introduce new characters, new equipment to craft and fish to catch. We'll probably learn the details in the coming months, once the DLC has been given a title, price and exact release date.
Promising development direction
The announcement of new content for the successful game is undoubtedly a pleasant surprise. The multitude of content will certainly attract more players, while current users will be able to continue playing in new ways.
All that remains is to keep our fingers crossed for the developers and hope that the upcoming new content will not deviate in quality from the fantastic base game.