News
video games
06 August 2023, 21:27
New Gameplay Footage From EA Sports FC 24 Show Match in Detail
Electronic Arts has released new footage from EA Sports FC 24, presenting the details of a match. Among the novelties is following the match from the referee's perspective or the presence of commentators.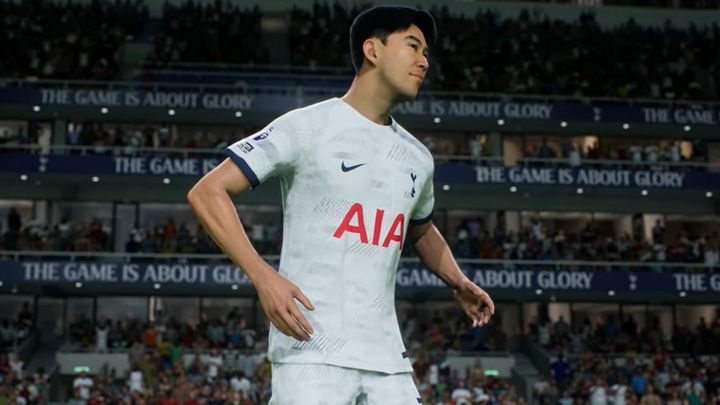 Developers of EA Sports FC 24 continue their "Deep Dive" series, in which they explain the details of this upcoming game. Recently, we were able to take a more in-depth look at the changes to the career mode, and now we've received more details about the gameplay.
A match in EA Sports FC 24
EA Sports has released a six-minute gameplay, in which the developers - Fab Muoio (art director) and Adriano Negri (co-producer) to be exact - explain the new features. Thanks to the latest video, fans of the former FIFA can get a closer look at, among other things:
Sapien, a technology that reflects the movement style of individual male and female players;
GPU Cloth, which improves the "movement" of jerseys and other clothing items;
Lighting, which is designed to better showcase the gameplay itself;
Matchday - here we see how the player preparations for the match will look like, such as the warm-up or the players' entrance on the turf. The behavior of fans in the stands is also shown, as well as a visualization of post-match statistics;
Camera view - the developers explained the advantages of the new camera position. Interestingly, in the upcoming game we will be able to follow the meetings also from the perspective of the referee;
Commentator characters - in EA Sports FC 24 not only will the voice of the commentators appear, but they will be present in person. The English version of the game will feature Guy Mowbray and Sue Smith;
New celebrations after scoring a goal or an impressive defense.
It should be noted that this will be a brand new installment of the soccer simulator from EA. Recently, the developers revealed what are the positive sides of the disappearance of the FIFA brand from the name of the game that will debut as early as September 29. The title is heading to all leading platforms, namely PC, Xbox One, Xbox Series X/S, PlayStation 4, PlayStation 5 and Nintendo Switch.