News
video games
10 September 2023, 22:28
EA Wants to Pump Enough Money Into Its Biggest Games to Grow IP on Par with Star Wars
The CEO of Electronic Arts has announced that in the coming years the company will devote more resources to the development of major live-service games that have the potential to become a phenomenon on par with Marvel or Star Wars brands.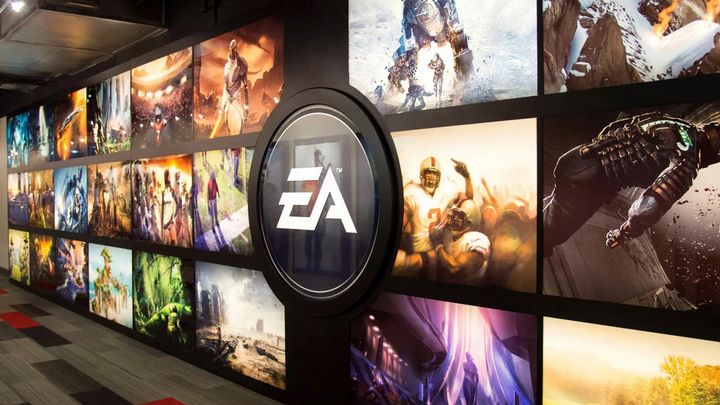 Electronic Arts will devote more resources to the development of flagship live-service games in the coming years. The company is expected to "invest disproportionately" in such titles as EA Sports FC, Apex Legends or The Sims. It is in these games that Andrew Wilson, head of the company, sees the potential for exponential growth (and thus profit maximization).
Speaking at the Goldman Sachs Communacopia & Technology conference, the company's CEO noted that in the next 10 years, the industry's priority will be 100-200 million communities centered around individual IPs (via VGC).
Wilson cited the examples of the Call of Duty or Grand Theft Auto series as those that have the power to establish "IP as a platform," adding that EA also owns games that could potentially create "universes and ecosystems" similar to, for example, Marvel and Star Wars.
Of course, this requires financial investments, but apparently Andrew Wilson has already adopted a strategy and made some steps to bring the company's works closer to the global phenomenon of comic book adaptations and Star Wars.
"If you look at our company, you will notice that we are doubling down and shifting investment to those five or six huge global online communities from whose development we benefit [the most - editor's note]. We are very blessed to have Madden, Battlefield, The Sims, Apex [Legends - ed.], and we're building out Skate. And so, we're going to disproportionately invest in IP as a platform and really creating the new world that is the flywheel of engagement [of the audience - ed]."
The Electronic Arts CEO also stressed that in the current world, it is games that have the power to become something iconic, like the James Bond character, which has lasted in people's consciousness continuously for decades. Unlike movies, the social and interactive nature of games has woven electronic entertainment into an everyday element of functioning - especially among the young.
With this awareness Wilson sees popular live-service games as an opportunity to create something great and long-lasting - which is supposedly not that far from the reality we've found.
"We think about building [IPs - ed. note] over time and really expanding what they do for people and what they mean to people. We think we have exponential growth opportunities as a result (...). We've been in soccer for 30 years, we'll be in it for at least another 30.
I think games like The Sims, Apex and Battlefield will create universes and ecosystems in the same way that Star Wars and Marvel did. I believe this will happen, and it's not hard to achieve when you consider that these titles engage between 170 and 200 million people every day."
Those hoping for innovative story-driven games from EA may therefore be sorely disappointed. After all, everything points to the fact that the current absolute priotity for the company is the development of well-known brands, to which millions of players log on day after day.