News
guides
07 June 2023, 12:49
Eternity in Street Fighter 6 (SF6)
Street Fighter 6 features many new characters that are a breath of fresh air for the series. One of the new NPCs, Eternity, has caused a lot of mixed feelings in the gaming community. Let's learn more about them.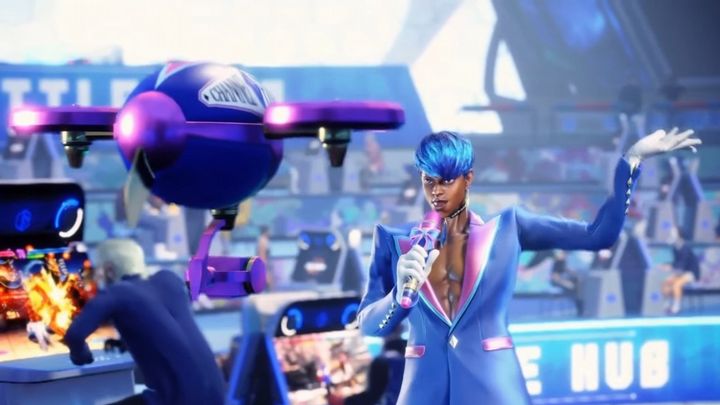 The new instalment of Street Fighter franchise, SF6, took gaming world by the storm. Despite some minor issues with connecting the game to CAPCOM ID account, the title is a solid fighting game that deserves all the praise. With the roster of 18 playable characters at launch, there is one unplayable, new individual, that sparks a lot of emotions. Let's find out more about Eternity, shall we?
Eternity in Street Fighter 6
Eternity is a new NPC that welcomes players in the Battle Hub, which is the main place for online play in Street Fighter 6. The avatars created by fans in World Tour mode can free roam this location to meet up, hang around and play together. Eternity is percived by many fans as an LGBTQ+ representative in the game. It is worth to mention that this was not officially confirmed. The fact is that this NPC is characteristic, but the series has a long tradition of featuring unique characters.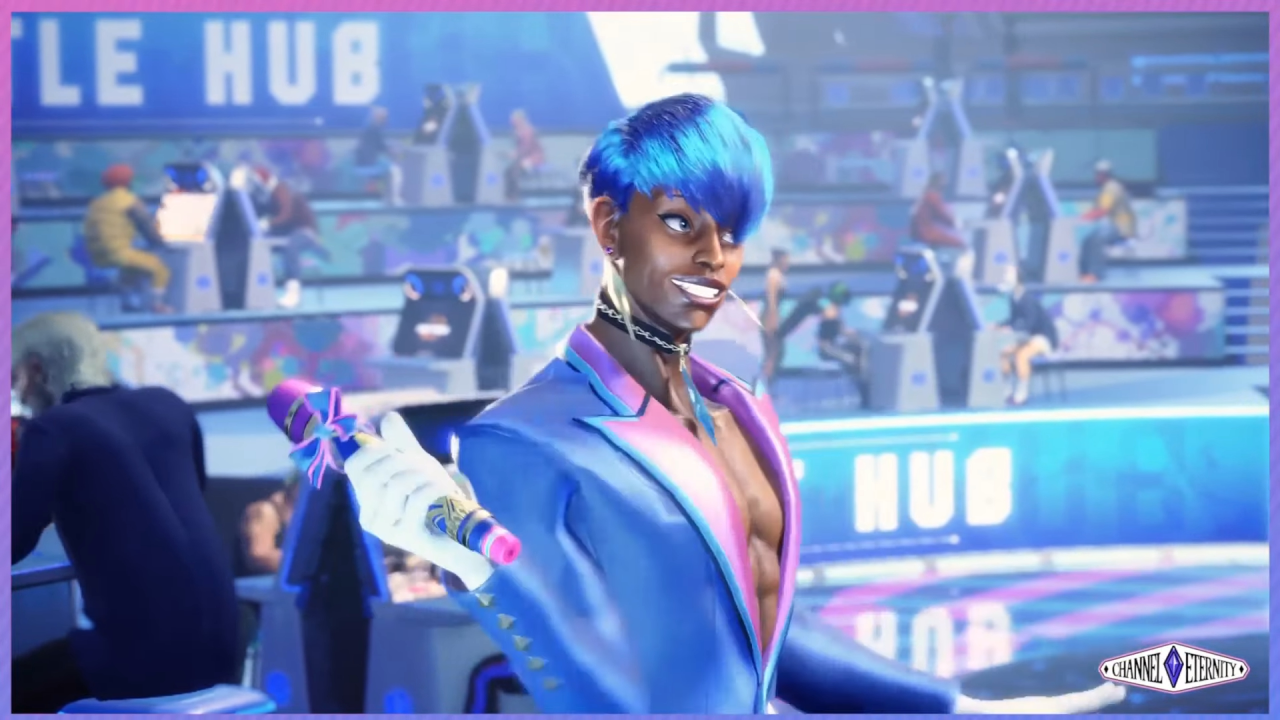 Eternity, one of new NPCs in Street Fighter 6
Fans have noticed that Eternity resembles Ruby Rhod from Fifth Element played by Chris Tucker. The NPC is a host in their own show called "Channel Eternity". Its vibe is also a parallel to many popular streaming channels on twitch or YouTube, as the host is asking for likes and subs at the end of their show.
The sole presence of Eternity was enough for some players to leave negative reviews on sites like Metacritic or on Steam. It seems like the real fans didn't bother too much because the game has attracted more than a million players days after its release. That's even more impressive considering very strong competition from the side of Diablo IV which was released around the same time.
If you want to learn more about Street Fighter 6, check also: