News
video games
21 June 2023, 12:08
author: Christian Pieniazek
Capcom Publishes Sales Results; Resident Evil Leads the Way
On the occasion of its 40th birthday, Capcom has released an infographic boasting the sales results of its flagship franchises, as well as presenting the sales results of its games in each country.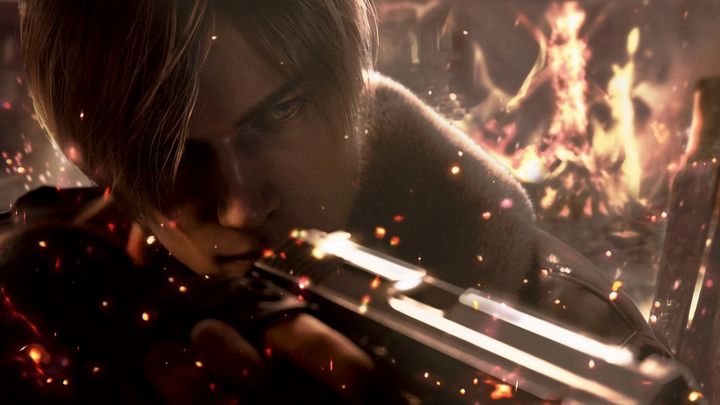 On June 11, Capcom celebrated its 40th birthday. To mark the occasion, the Japanese developer and publisher released an infographic, on which the company shared the sales results of its games to date, paying special attention to its three flagship series.
The palm of primacy among Capcom's brands is held by Resident Evil, which has surpassed the threshold of 142 million copies sold.
Another series on the list, Monster Hunter, achieved sales of 92 million copies.
The podium is closed by Street Fighter, which boasts sales of 49 million copies.
Over the 40 years of Capcom's existence, total sales of the company's games have reached about 500 million copies.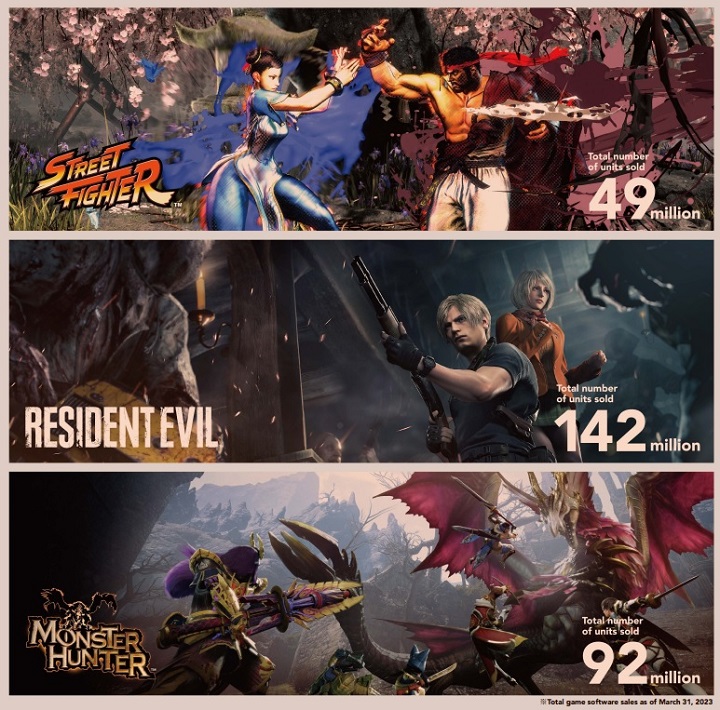 Resident Evil, Monster Hunter and Street Fighter are Capcom's three flagship series. Source: Capcom
In addition, Capcom presented a map showing the annual sales results of its games by country and region, for the previous fiscal year (which ended March 31).