News
guides
01 June 2023, 12:14
Street Fighter 6 Single Player and Campaign - Everything You Should Know
Even if you are not fighting games fan, Street Fighter 6 still may be an interesting position for you. Let's dive into what the creators prepared in the single player and campaign modes for SF6.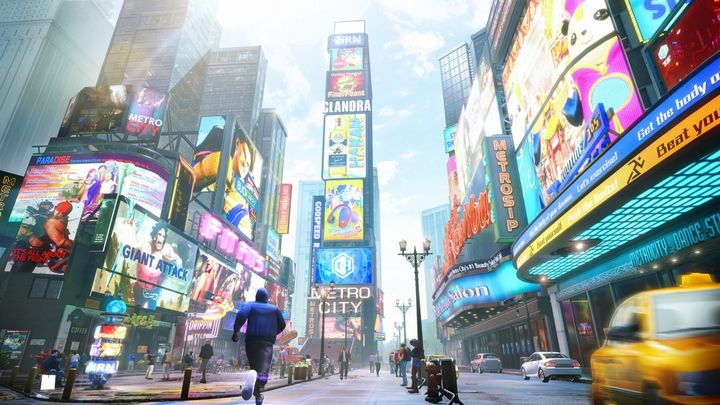 Releasing tomorrow, on June 2nd 2023, Street Fighter 6 already charmed people who had a chance to play it earlier. It is a nice change from not very glamorous launches we have seen this year. SF6 is just another fighting game, isn't it? Yes… and no. It is still a title where a player beats their opponents to a pulp (or the other way around), yet it has some new tricks up its sleeve. Namely – the campaign called World Tour. Let's explore what exactly the new Street Fighter single-player mode has in store for lone wolfs.
What Street Fighter 6 has to offer for Single Player fans
As all fighting games, SF6 offers the typical single-player mode – Battle Hub. It consists of training arena, quick fights against the computer-controlled opponent, and arcade mode which lets the player learn more about fighters in already well known to the series comic-like art style.
On top of that, the game introduced World Tour story mode, about which you can learn more in the next section.
Speaking about fighters, the title features 18 characters at launch including fan favourites like Ryu or Chun-Li while also putting into a spotlight brand new combatants such as Kimberly or Marisa.
The game does not leave anyone behind offering many accessibility options, so even players who are struggling with time-sensitive combos can adjust the title to suit their needs. More refined 2D combat veterans will also feel in the new instalment of Street Fighter at home. The title provides also traditional, more granular control scheme allowing players for more refined movement.
World Tour Campaign in Street Fighter 6
What really shines in SF6 though is the new single-player campaign – World Tour. By creating your own combatant, the game allows you to immerse yourself in the world of Street Fighter. You start as a weakling, good-for-nothing newbie, who wants to begin their journey to find out what strength is.
Venturing through New York inspired Metro City, the freshling meets old and new SF brawlers. They take him as their pupil, teaching their fighting techniques. This way, the game allows the player to familiarize themselves with all of the characters and their movesets.
The whole story is told by navigating in almost open world environment. It offers not only brawls but also many other activities in form of mini games. Thanks to these mechanics, the game resembles Yakuza series in many ways.
If all of that got you interested, but you are still not sure if you want to spend $60 on the game, there is a solution for you. SF6 has a free demo, which you can test out. Are you ready to find what true strength is?
If you want to learn more about Street Fighter 6, check also: