News
video games
03 May 2023, 22:22
EVE Online Celebrates 20th Anniversary With Free DLC and Fireworks
The devs of EVE Online have prepared a number of activities to celebrate the 20th anniversary of the game. These include a virtual fireworks show and the Viridian DLC.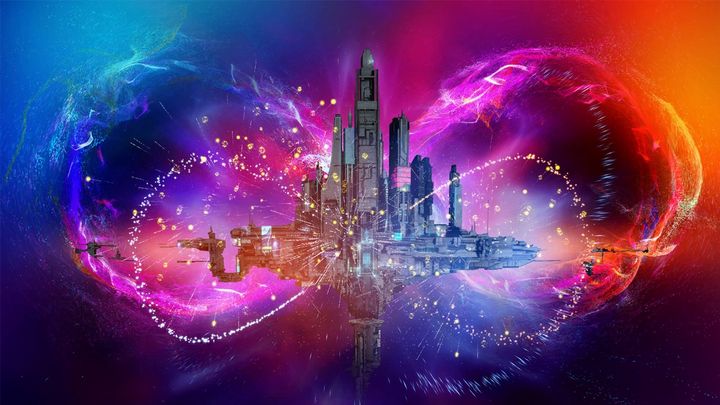 On May 6, this Saturday, the space MMO EVE Online will celebrate its twentieth birthday. On this occasion, the studio responsible for the project, CCP Games, has prepared a lot of activities for the fans.
Yesterday the Capsuleer Day event was launched, which will last until May 30. In it, players can receive special rewards by completing a variety of tasks, both combat and hacking-based. Among the things waiting to be won are progress boosters, implants, skins and a vessel - SoCT.
An additional set of gifts has also been prepared, the acquisition of which only requires a one-time login to EVE Online by May 30. This way you can get, among others, the hull of Metamorphosis, 12,000 EverMarks, 510,000 skill points and two skins.
On May 6, at 9 p.m. CET, a galactic fireworks show will be organized at Jita 4-4.
In addition, on May 6 the names of player characters with Omega status will be added to the real Worlds Within a World monument, standing since 2013 in the city of Reykjavik.
The attractions will not be limited to May. A free DLC titled Viridian will be released in July. The information released about it is limited. What we do know is that it is expected to significantly expand the options for cooperation between players by, among other things, adding objectives set by the heads of corporations and systems for tracking the completion of such tasks. In addition, corporations will finally be able to modify the appearance of the structures they build. There will also be no shortage of new ships.
Few MMORPGs can boast 20 years of existence. EVE Online has not only endured so long on the market, but is still very popular and is constantly being developed. On top of that, players continue to create stories in the game that are the envy of all competing titles in the genre. Suffice it to recall here the fascinating case of the largest galactic robbery, which took place last month.