News
video games
31 October 2022, 18:58
Everything You Need to Know About Evil West in 5-minute Video
Vampire conspiracies and a bloody Wild West showdown - that's what Evil West will offer for release in November.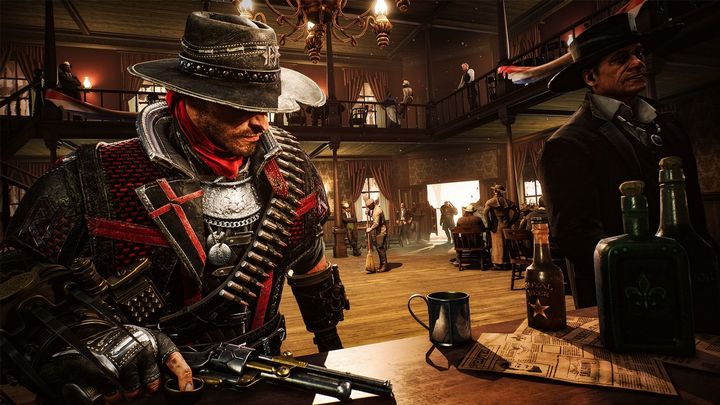 Focus Entertainment has released new video from Evil West - a fresh gameplay trailer. The footage, released on YouTube, is available below.
The new video, which is shorter than September's gameplay demonstration, provides a description of the most important features of Flying Wild Hog's upcoming work, starting with the plot and the main protagonist - vampire hunter Jesse Rentier, who, accompanied by one-eyed retired Edgar, will have to uncover the details of a new conspiracy of bloodsuckers.
Nevertheless, the trailer is primarily a demonstration of gameplaythat is, dynamic combat with the use of a growing arsenal, from revolvers, through rifles or an explosive "sort of shotgun", to more unusual weapons like electric claws.
All of this equipment and the hero's abilities will be upgradable to deal more and more efficiently with hordes of undead monsters. On top of that there will be dodging, blocking and countering, as well as spectacular finishing animations.
Evil West will hit the market on November 22. The new work by Flying Wild Hog will be available on PC, Xbox One, PlayStation 4, Xbox Series X/S and PlayStation 5.