News
video games
24 October 2021, 21:37
Ambitious Fallout 4 Mod Project Mojave Launches in Early Access
The first, early version of the Project Mojave mod has been released. The aim of the project is to recreate a large part of the content from Fallout: New Vegas in Fallout 4.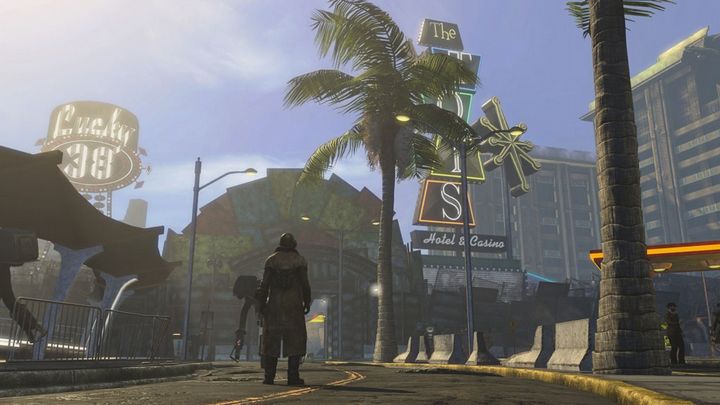 Fallout 4 will celebrate its sixth birthday next month, and yet it continues to enjoy a lot of support from the modding community. The latest example of this was the release of the first version of Project Mojave - an extensive mod which aims to recreate the so-called New Vegas Strip, one of the most important locations in Fallout: New Vegas on better engine of the fourth installment.
The released version is marked with the number 0.1, and the authors describe it as "early access". Therefore, much time will pass before the project will be ready. Despite this, the mod is already impressive in size and level execution, able to provide a lot of good gameplay.
Finished project will recreate 1/4 of the entire map from Fallout: New Vegas. We will get three completely new creatures, and an additional seven will be heavily modified versions of those known from F4. During the game, we'll visit three casinos and the same number of player dwellings and we'll use more than 20 new weapons and 50 previously unavailable pieces of clothing.
The mod is ambitious but at an early stage of development. In such cases, there are often doubts as to whether it will be completed. In this case, there are good chances for that. Limiting mod only to New Vegas Strip shows that developers are realistic about their abilities. In addition, the team consists of experienced modders who have completed many other projects.